---
A CBSE workshop was organized by GHPS, India Gate on 28 February 2017 on the burning issue of Gender Sensitivity. The resource person Ms Radha Singh enlightened us about Gender Equality and Gender Mainstreaming etc. The workshop was attended by few teachers of the school, Ms Varsha , Mrs Seema Malhotra, Mrs Aruna Keswani and Mrs Moneesha. It was an enriching and rewarding experience.
---
Under the aegis of DSGMC, a workshop was conducted on Cimplify ED for the entire school staff on December 17, 2016. Cimplify ED is a Mobile and cloud based platform to establish a more direct and barrier less communication between the school and the parents. The resource person Mr. Deepak Singla upgraded the teacher,ss knowledge regarding the management of child,s education through Cimplify ED by highlighting the 3 most important Mobile Apps _ Cimplify Parent App, Cimplify Teacher App and Cimplify School App. Productive time of teachers and school staff gets consumed in maintaining attendance register, managing class diaries and sending repetitive information to the parents. With the use of simplify ED, Class Assignments, Examination Schedules, Report Card, Live GPS School/Bus Tracking, School Notices and lots more will be on our finger tips, saving a lot of time. This session was truly informative and in future, this app will provide both school and parents an instant digital access to the child,s education and progress.
---
Helga Todd Teachers Education Foundation & the British Council conducted a workshop for Heads of English Departments of GHPS schools on Friday, 9 December 2016. This Interactive session was organized by Col. Jasbir Singh Nirmal, Director Education, GHPS (New Delhi) Society, at Guru Harkrishan Public School, Vasant Vihar.
Mr. Amal Fabian, the eminent spokesperson from British Council updated the teachers about various methodologies to be implemented to improve classroom teaching. Handouts & worksheets were given focusing on the communicative & vocabulary activities. Emphasis was also laid on the resources & creative teaching ideas to be assisted with the delivery of English language at school level. Mrs. P. K. Ahuja from GHPS (I.G) attended this interactive session. It was an enriching and educative experience.
---
The school principal, Mrs Davinderjeet Kaur Dhingra addressed a group of 160 educators at a seminar for school principals in Chandigarh on 19 November 2016. It went off extremely well and highly appreciated
---
A workshop on Drug Abuse Prevention was held at G.H.P.S India Gate on 19 August 2017. 28 teachers from all branches of GHPS attended the workshop. Ms. Vasu Yajnik Setia and Kapil Arora from Foundation for Drug FreeWorld , India, conducted the workshop. All teachers were given an Educator,s Kit which had detailed information about long and short term impact of most commonly used drugs. The teachers were guided to use the kits to educate the young minds about drug abuse and generate awareness about its prevention.
---
Under the aegis of DSGMC, an English language workshop was conducted on 21st July 2017at GHPS Punjabi Bagh.The resource person Ms Anamika Sharma focussed on various aspects of Effective Communication and acquainted teachers with the latest educational practices through various innovative activities laying stress on TPR i.e., Total Physical Response.The content was relevant, useful and thoroughly enjoyable. The workshop expanded teachers understanding in developing self-management skills in learners.
---
A workshop on Accountancy was organised by Commerce Teachers Foundation (CTF) on 29th July 2017, Saturday at Ryan International School, Sector-25, Rohini. It was attended by 220 teachers from various schools. The resource person a renowned author, Mr. V. Wasan, focussed on various aspects of latest changes in the syllabus of Accountancy, specially treatment of GST and topics from Partnership and Company Accounts. It was an informative and interesting workshop.
---
Our extremely talented Microsoft Innovative Educators and Teacher Educators attending a SKYPE session with the Microsoft Educator Community.
---
Workshop for Accountancy Teachers
Workshop for Accountancy teachers of all branches of Guru Harkrishan Public School was conducted on 26 May 2016 at Guru Harkrishan Public School India Gate. It was an initiative taken by DSGMC Education cell. Resource persons were Mr. S.S. Sherawat retired asst commissioner , Kendriya Vidyala, Dr. G.S Grewal (CA) and Mr R.K Khosla Co-author of Double Entry book keeping for classes XI & XII . The main objective of the workshop was to update the teachers about the changes in the syllabus of Accountancy and designing of question paper for AISSCE 2017.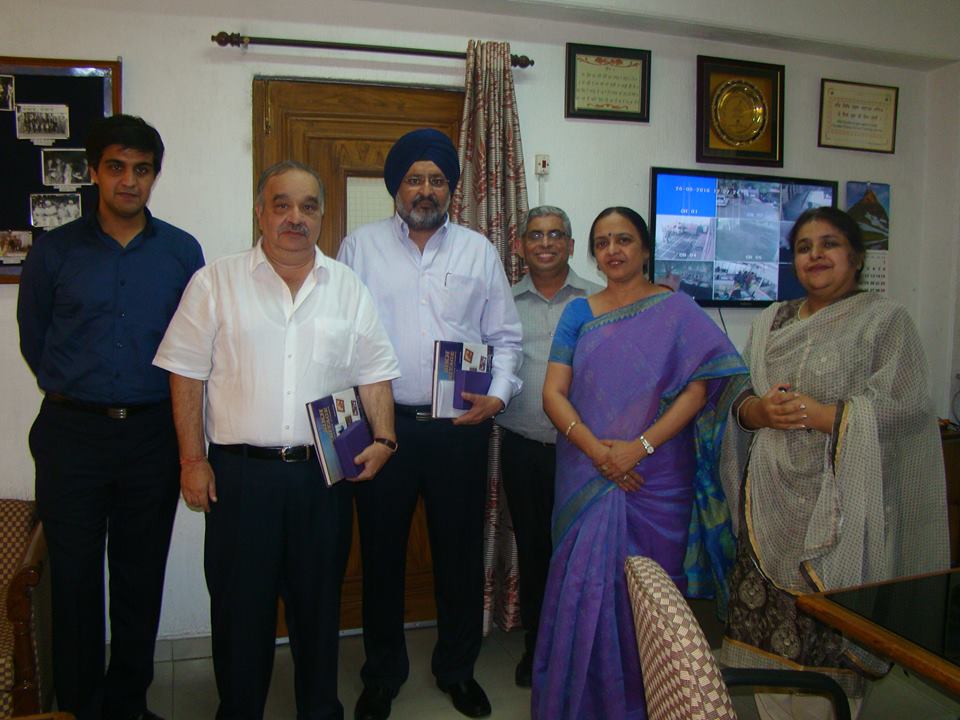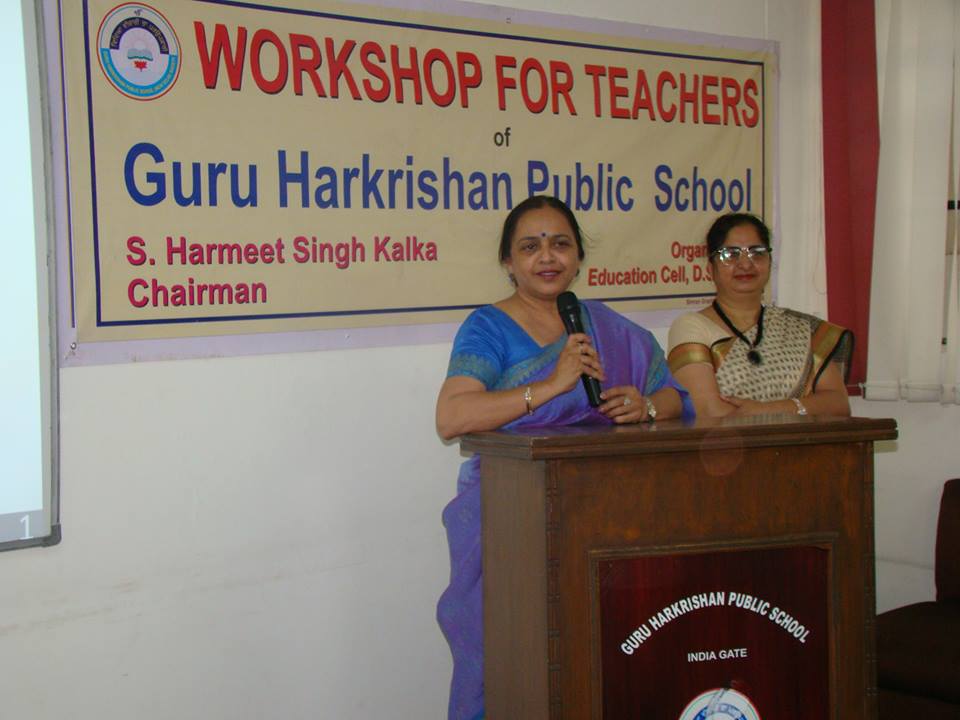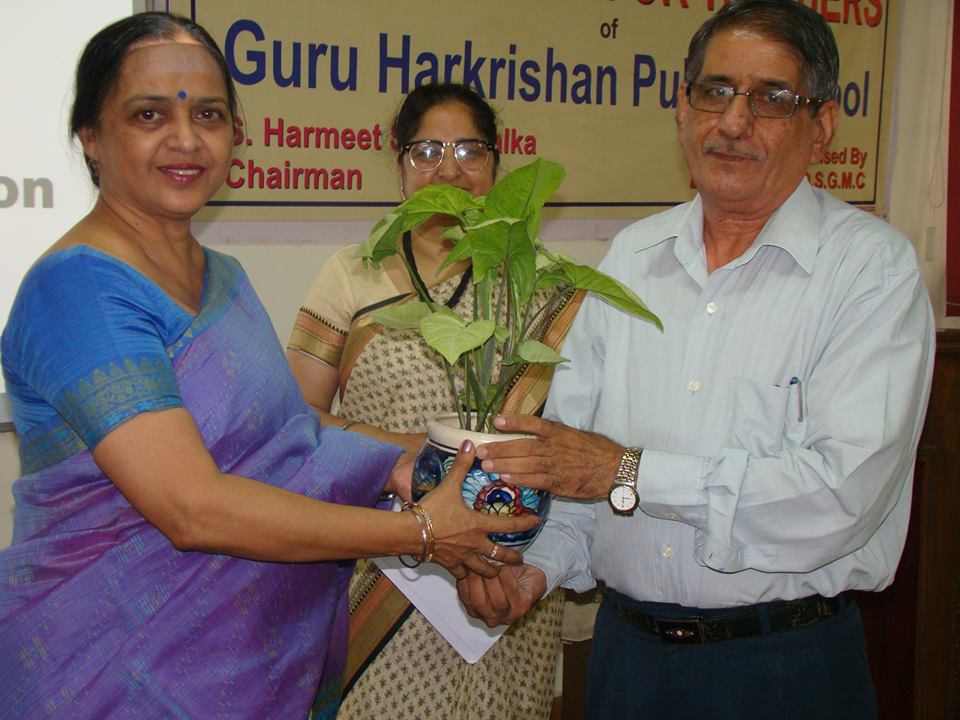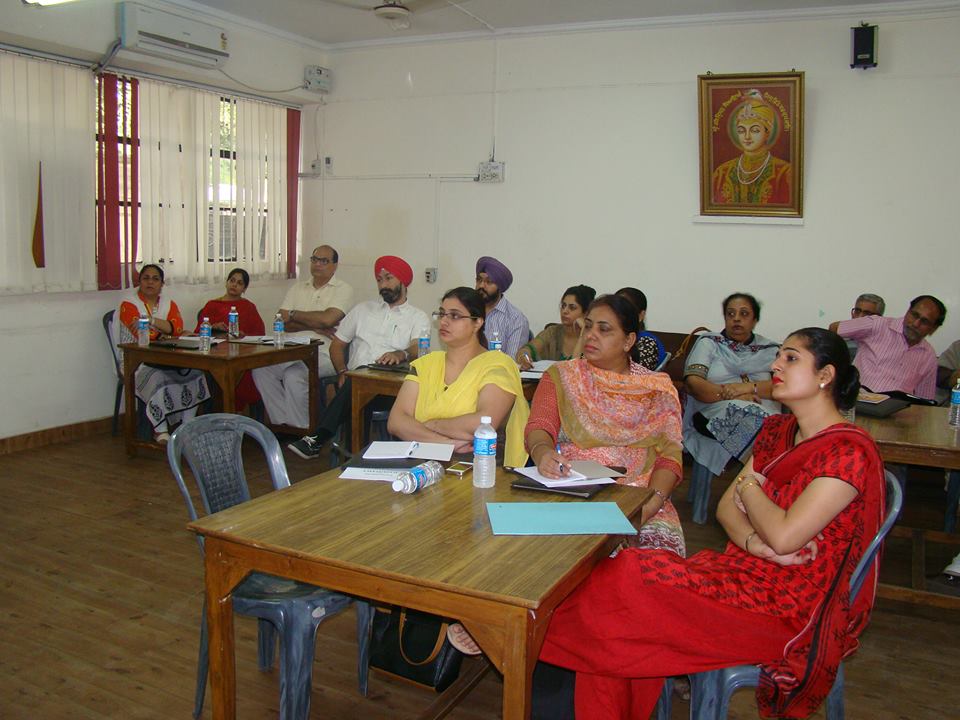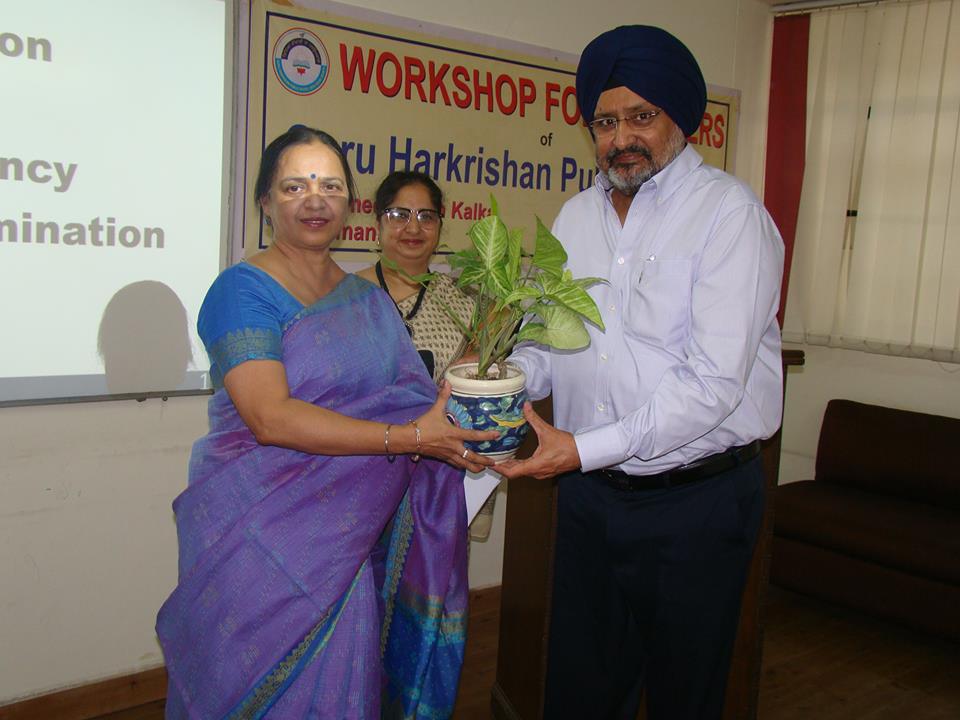 ---
The British Council organised a seminar on Continuing Professional Development (CPD) , which was attended by the school Principal, Mrs. Davinderjeet Kaur Dhingra, Vice principal Mrs Harpreet Kaur and Headmistress Mrs Gurmeet Kaur Virdi
---
Workshop for Business studies Teachers
Mrs. Damanpreet Kaur, PGT (Business studies) attended a workshop to discuss the topology of the question paper for AISSCE 2017. The workshop also aimed at using strategies to make the subject more interesting and motivating for the weak students.
---
Workshop for Biology Teachers
XV Genetics Congress Trust, organization of eminent geneticist under the chairmanship of Dr. M.S Swaminathan, conducted a 2 days workshop for PGT Biology teachers of Delhi on 19th and 20th May 2016. The topic of the workshop was Basic Genetics and Molecular Biology. The venue of the workshop was National Research Centre on Plant Biotechnology. Both days were divided into two sessions. Lectures were delivered by eminent scientists on various topics related to CBSE curriculum in the form of presentations. The topics of the lecture were Gene cloning, Genetics, RNA and DNA fingerprinting and Human Genome. All the topics were quite informative. The practical topics were DNA Isolation, PCR, DNA restriction, Preparation of competent cells, Transformation, Blue white selection. The students saw the first Gene Gun, DNA sequencers, confocal microscopes. The workshop was attended by Mrs. Namrata Jit Kaur.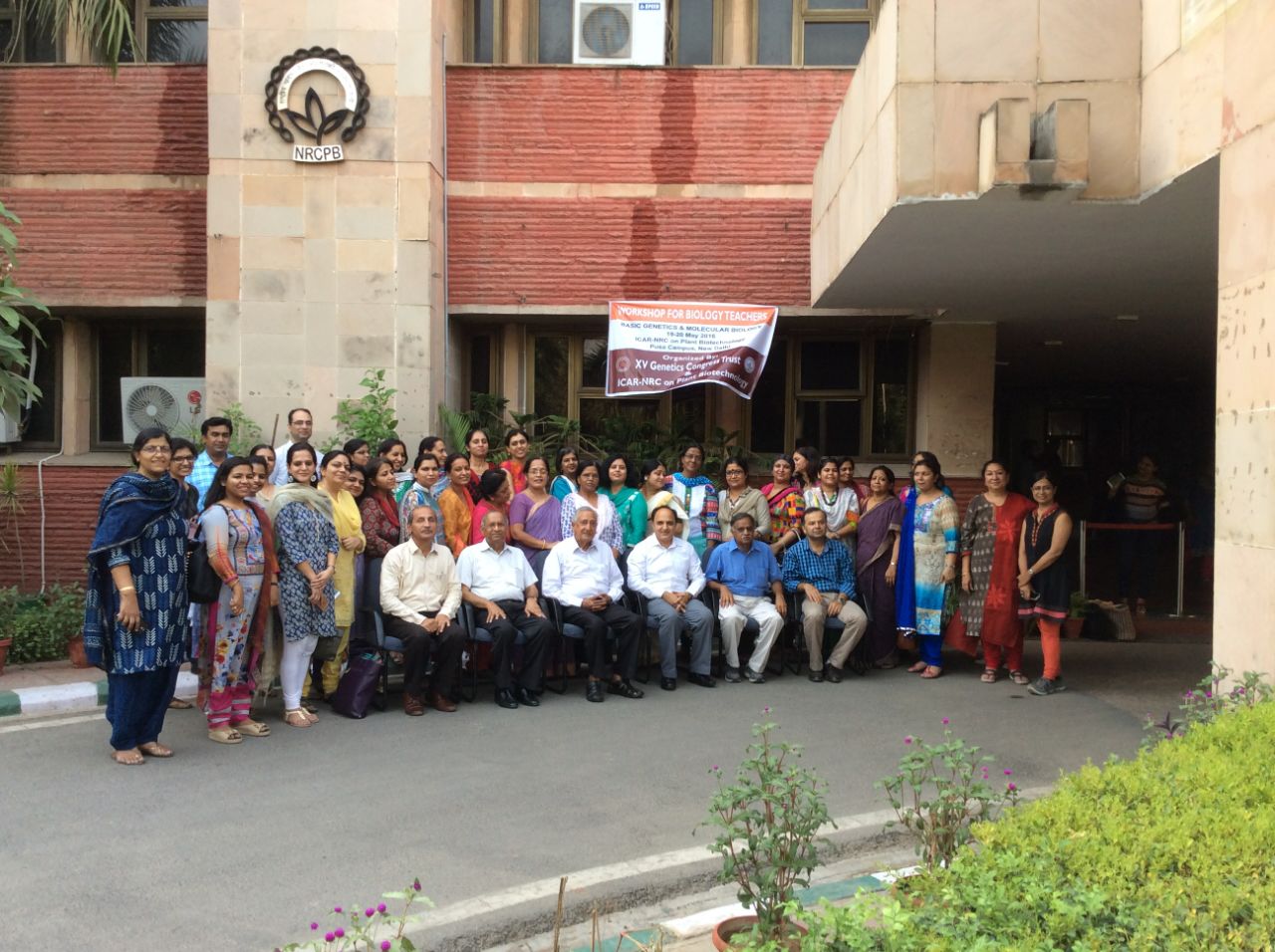 ---
In order to keep pace with genomic revolution and advances in life sciences, National Science Centre organized the inaugural function and workshop for teachers and students in Biotechnology lab on 22nd April 2016. The workshop was attended by Mrs Namrata Jit Kaur. The teachers were sensitized about inquiry-based laboratory investigations. They were also equipped with cutting edge equipment and innovative tools to conduct fascinating experiments from basic genetics and cell biology to modern DNA analysis. A variety of hands-on laboratory experience related to genetics and molecular biology were offered to students of classes VI to XII on some activities like : Isolating the stuff of life DNA, Amplification of DNA segment by thermal cycler ( PCR) .
---
A workshop to equip the teachers for Class Room of the Future was organised in the school Ms Swati (Microsoft)and Ms Seema (Microsoft)were the resource persons. The aim of the workshop was to update the teachers with the use of Office 365 and one note application.
---
On 8-9 January 2016, Divinity Teachers attended a National Seminar on BABA BANDA SINGH BAHADUR at Mata Sundri College, organised by International Center for Sikh Studies.
---
Mrs Ikmeet Kaur attended Physics Workshop by Mr. Suraj Prakash an eminent panelist with UPSC, NCERT, CBSE, Dr Radhakrishanan Awardee, National Award from Dr. APJ Kalam on 26 December 2015, Saturday at GHPS Hemkunt Colony orgainsed by DSGMC.
---
Mrs Harpreet Kaur and Mrs Sidhu attended Mathematics Workshop by Mr.S.N Chibber on 21 December 2015, at Guru Gobind Singh Bhawan , Gurudwara Rakabganj orgainsed by DSGMC.
---
Mr Vinod Vij attended Accountancy Workshop by Mr. G.S Grewal on 12 December 2015, Saturday at GHPS Kalkaji orgainsed by DSGMC.
---
Mrs P Gulati attended Economics Workshop by Mr. Rekha Sharma apex educational bodies like CBSE,NCERT,NIOS,SCERT on 5 December 2015, Saturday at GHPS Punjabi Bagh orgainsed by DSGMC.
---
Punjab and Dininity Teachers attended a lecture on GURU GRANTH SAHIB by Dr Paramveer Singh on 5 December 2015, Saturday at Guru Gobind Singh Bhawan , Gurudwara Rakabganj by International Center for Sikh Studies.
---
Mrs Ikmeet Kaur and 4 Students of class XI Angad Singh ,Rohit Bharti , Ayush Shankar and Maneet Singh Modi attended Science Camp at Kirori Mal College on 7 December 2015 orgainsed by Department of Science and Technology and DSGMC.
---
Mrs Karanpreet Kaur Sethi attended the Orientation Training on POCSO ACT, 2012 for school Principals and teachers from 1 to 2 December 2015 at National Institute of Public Cooperation and child Development -NIPCCD , New Delhi. The main objective of the training programme was to sensitize the participants about the sexual offences committed against children and provision under POCSO Act 2012 to protect child right.
---
A Rejuvenating Workshop for Teachers
Guru Harkrishan Public School , India Gate organised a workshop for its staff on Nov 6, 2015 aiming at three R, s relaxing , rejuvenating and replenish . The Guest Speaker , Mr Sanjeev Datta , encaptured the audience by means of his highly theatrical and interactive style. Not only did he make the audience perform some quick meditation exercises to de-stress the mind, body and soul and instill positivity, he also highlighted the importance of the three E s_ expressions , emotions and energy regulation breathing techniques . The school principal Mrs Dhingra thanked Mr Sanjeev Datta for his inspiring session and urging to unhold the importance of smile as emphasised by the speaker , wished everyone a prosperous festive season.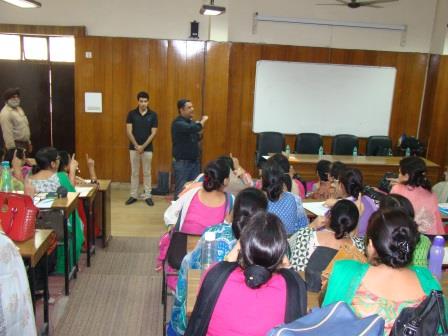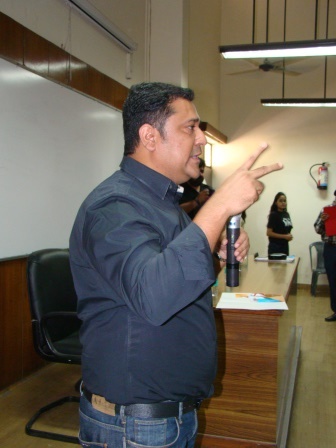 ---
CBSE in collaboration with Oracle Academy has been organised Professional development programmes for Computer Science teachers of CBSE schools. In this regard a five days training programme on Java Fundementals is scheduled to held at CBSE center of Excellence Gurgeon from 20 July 2015 to 24 July 2015. Mrs Satbir Kaur and Mrs Daljeet Kaur attended this workshop where they teaches Alice, greenfoot and Eclipse software.
---
Sultan Chand and Sons Ltd had organised a workshop of Accountancy on 17 July 2015 at Techica Institute , Rohini. The resource persons were Dr. G.S Grewal is (CA) and Rakesh Khosla . Dr. G.S Grewal is the author of Double Entry Book Keeping (Financial Accounting ) for class XI and Double Entry Book keeping (Partnership firms and companies Account), Analysis of financial statement for class XII. Dr. G.S Grewal discussed in detail about recent changes in syllabus design of question paper and typology of question. He also discussed value based and Hots questions in workshop. He explained in a very simple and interesting manner the topic of Employee Stock option Plan (ESOP) and creations of D.R.R for the purpose of Redemption of Deberetures.
---
The Commerce Teachers Association now known as Commerce Teachers Foundation (CTF) had organised a workshop of Accountancy a workshop of Accountancy on 25 July 2015 at St. Angel School Rohini Sector-15 Delhi. The resource person was Prof D.K Goel an eminent author of various Accountancy books. Mr. Vinod Vij attended the workshop . It was the latest changes in CBSE syllabus for the examination 2016.Two sessions were taken by Prof D.K . Goel . He dissussed in detail about company Account 2013 specially discussed Employee Stock Option Plan (ESOP) and Redemption of Debentures.
---
The CTA organised a workshop at Bal Bharti Public School on 11 July 2015 where the resource person Dr. T.N Chabra, discussed the changes in curriculum of Business studies for the session 2015-16 and discussed a few case studies related to latest design of question paper. Mrs Damanpreet Kaur attended the workshop.
---
Workshop on Behaviour Management
An interactive working workshop on Behaviour Management for Effective Teaching was held on 30 June 2015 in the school premises. Resource person Mrs Anu Singh from NIE, Times of India, gave various tips like building rapport with the students, paying more attention towards weak students, dealing with differently abled students. The teachers were given first hand information about proper classroom management to be wise and sensitive while dealing with the children who need counselling.
---
Workshop on " Techniques in Life Science"
DBT Star college program -2015 organized a workshop on " Techniques in Life Sciences" on 02-06-2015 at Department of Zoology , Hindu College, University of Delhi on new techniques introduced in the school syllabus was highlighted. The resource person Dr Anju Srivastava, demonstrated the experiment on how to isolate DNA from animal source and the study of mitosis using onion root tip and study of meiosis using grasshopper testis. This workshop was attended by Ms. Namratajit Kaur.
---
Workshop Safety Risks Management
A teacher,s Training of Trainers Programme on school Safety Risks Management was organised by NIDM from 28th to 30th January 2015 and was attended by Mrs. Moneesha Singh. The primary strategies under the programme were to place school safety on the education agenda and to build a school safety team involving all stakeholders Dr. Rtiu Raj of NIDM had invited many eminent speakers to discuss concepts and techniques for survival in any kind of disaster. Practical demonstration in fire and earthquake safety and first aid and survival techniques were also part of the programme. The programme concluded by a valediction ceremony headed by Mr Sandeep Sethi of CBSE and Dr. Ritu Raj of NIDM.
---
Alice Workshop
An Alice workshop was organised by CBSE and Oracle Academy for teachers. 40 teachers from different schools of Delhi participated in the workshop. Two teachers of our school Mrs. Daljeet Kaur and Ms Harleen Kaur also participated in this workshop from 3 Dec 2014 to 5 Dec 2014 at DAV Pushpanjali Enclave. The resource person was Ms Geetanjali who is associated with Oracle Academy. She taught teachers about the Alice software introduced by Oracle Academy. Alice is a software which uses a drag and drop environment to create computer animations using 3D models. It provides tools and materials for teaching and learning computational thinking , problem solving and computer programming across a spectrum of ages and grades levels.
---
Workshop at Sanskar school , Jaipur organized in collaboration of CBSE
Mrs Harpreet Kaur , Vice Principal along with three students of class XI attended a workshop at Sanskar school , Jaipur organized in collaboration of CBSE from 5 December 2014 to 17 December 2014 on , Maths Simplified , for the students of the present times for whom Mathematics causes highest level of anxieties . The innovative venture aimed at making Maths teaching learning more interesting and easier to comprehend. The workshop resulted in generation of video modules on the entire syllabus of XI Mathematics by the teachers and students of the participating schools.
---
Mrs Harpreet Kaur participating at GYANODAYA_ A. Principal , Sr Teachers, Counselors Meet on Social Media in Educational Institutions at Bhartiya Vidhyapeeth University, Paschim Vihar on 28 Nov 2014.The meet focussed on the impact of online social networking on our lines and discussed ways means to make the impact positive.It was stressed that we as an important stakeholden in the education system should try to use Social Media for improving the teaching learning process and thus benefilling all the stakeholders.
---
Mathematics Workshop
The Mathematics Teachers of all the Guru Harkrishan Public School along with two students from each branch attended a workshop at CBSE Shiksha Sadan. The workshop aimed at guiding teachers and students to develop presentations on core areas of Mathematics syllabus of classes XI and XII.
---
Fifth National Educational Conference on Good Teaching Methods and Responsibilities
Mr. Jagjit Singh and Navneet Kaur attended a workshop on 16 October 2014 to 19 October 2014 at All India Pingalwara Charitable Society , Manawala , Amritsar organised by Atam Pargas Scial Welfare Council , Ludhiana. DR. Varinder Pal Singh, Soil Scientist , P.A.U in his opening address outlined the 4 objectives of the workshop.
Moral happiness in a students personality.
To build a drug free society.
To establish a responsible and honest work culture.
to understand one,s responsibility to preserve nature.
All present in the workshop took oath for the fulfillment of the above objectives. The workshop was addressed by many learned speakers who included Dr. Inderjit Kaur , Service Incharge Pingalwara, Dr. Berijpal Singh, Ex. Prof Lal Bahadur Shastri Academy of Administration , Principal Narinderpal Singh Delhi, Dr. Nachhattar Singh , Vice Chancellor, Guru Kashi University, Talwandi Sabo Bathinda , S. Paramjit Singh Rana Chairman Dharam Prachar DSGMC , S. Kulmohan Singh , Chief Advisor DSGMC and many more.
The speakers deliberated upon how to make education value based and interesting . The responsibilities of an educational institution to create talented citizens of future.
---
Progressive Development Programme

Continuous Progressive Development Programme by the G.H.P.S Society under the aegis of DSGMC was formally inaugurated on 9 Sept 2014 at Lakhi Shah Vanjara Hall, Rakab Ganj Gurudwara New Delhi. President DSGMC S. Manjeet Singh Ji G.K, MLA and General Secretary S.Manjinder Singh Ji Sirsa and dignitaries were accorded floral welcome by the Principals of various branches of GHPS. Chief guest of the day, Education Officer, CBSE, Mr. Sandeep Sethi and the guest of honour, Education Officer , zone 26, Mrs. Omeshwara Singh congratulated the society for venturing into continuous progress of the staff. Mr Sandeep Sethi advised the teachers to have maximum participation in various activities, S Manjeet Singh Ji G.K advised everyone present there to inculcate Gurus preachings in their lives.He also shared various innovative programmes with the audience.

The entire programme was managed efficiently by the Honorary Secretary, GHPS society Mrs. Jasmeet Kaur and the Principal, GHPS India Gate, Mrs. D.k Dhingra .Mrs Jasmeet Kaur expressed her gratitude to the management for implementing 6th Pay commission which the staff acknowledged with a standing ovation.

The In Service Training Programme spread over a period of one and half months will be conducted by Helga Todd Teachers Education Foundation .The master trainers Ms. Roberta Bird, Ms Elizabeth Taylor and Ms. Bannett shared their happiness to be a part of this programme. Deputy Director Edu. Cell, Mrs R.K. Kohli proposed a vote of thanks.
---
Growing Family Conflicts in Families-Causes, Impacts, Way Forward
The two teachers of our school namely Ms. Harmeet kaur & Mrs. Neelam Lamba participated in a seminar presented by Quest for knowledge foundation titled Growing Family Conflicts in Families-Causes, Impacts, Way Forward on 29th March 2014 at Hotel Eros, New Delhi. The key note speaker of the seminar was Shri Mahesh Bhatt (Eminent film maker, writer and Social Activist).The talk covered introspection on marriages and family trends, behavioral patterns, change in outlook of society and its impact on children, especially those in broken and troubled families.
---
GIS (Geopraphic Information System) Workshop
The students of our school participated in 2nd GIS Workshop, titled 'Sensitizing Schools with the versatility of Geographic Information System' held at IIPA (Indian Institute of Public Administration) on 19 Nov 2013.
WORKSHOP ON GENDER ISSUES
Teenagers are in an interesting phase of growing up and they need a safe space in school where they can explore this aspect of growing up. They need to learn to be secure in their identity rather than live with nagging doubts. They need to be taught to develop healthy relationships of mutual respect with the opposite gender instead of becoming insecure, fearful or violent.
To address this concern , an interactive workshop designed specifically for 11 graders called Gender Issues was conducted on 23/10/13 in the school premises ,through on the spot debates, video presentations and games. This workshop gave teenagers an opportunity to contemplate issues critical to their own personal development and the current state of our nation. Students learnt to celebrate themselves as they are, think through wider concerns and reflect on what needs to change in our attitudes and mindset on gender.
---
Empowerment Programme 2013
New Delhi 10th August 2013: A workshop on Professional Development was conducted in Guru Harkrishan Public School, India Gate. The resource person was our School Principal Mrs. Davinderjeet Kaur Dhingra. The programme informed the teachers about the universal values and high level achievements. The mission of the programme included the various professional developments enabling the teachers to reinvent themselves. The teachers were enriched with various examining and assessment practices. A short interactive and interesting exercise was conducted named Goal Shoal. All the teachers enjoyed and participated enthusiastically. A very informative and interactive session indeed! .