To honour the teachers & show gratitude & appreciation towards them, a creative competition was organised for classes 6 to 12. Beautiful hand made cards, e-cards, letters expressing what the students learnt this year, posters, collages, poems and Thank you songs composed by students, truly unlocked the creativity of students and depicted the special role teachers played in their lives. The teachers were overwhelmed with the effort of each & every student.
The Divine Roots
click here to see video
click here to see video
Students of Nursery enjoying activities at virtual classes. They are doing their work with such conviction.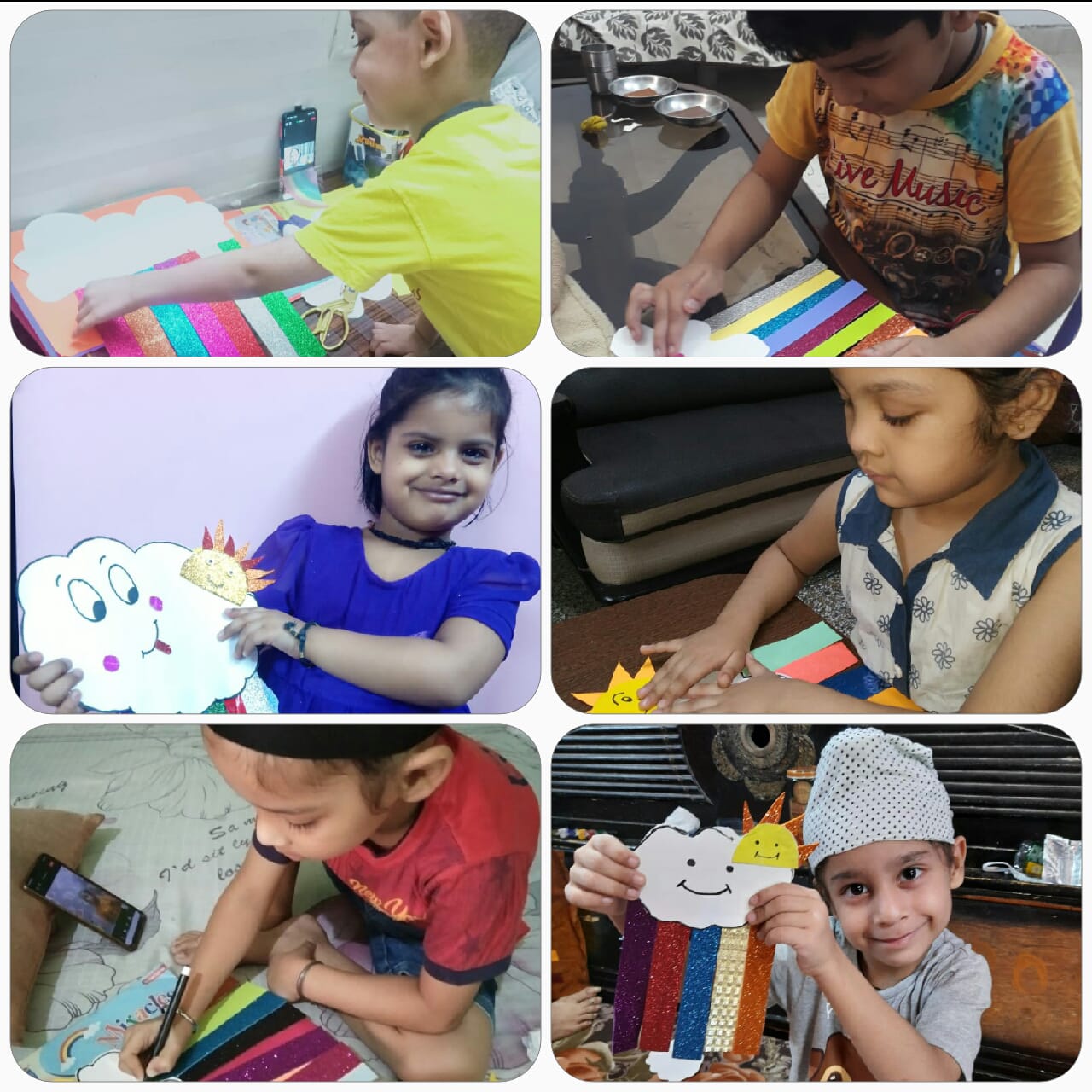 The students of Classes IX--X completed an ISA project on 'Effect of Advertisements' in the months of December to February.Fired with the zeal to acheive the coveted goal of ISA, the students, under the guidance of their teachers, carried out net based research on the pros and cons of advertisements on teenagers and exchanged their knowledgein the form of ppts.The oratory skills and enthusiasm of students was evident in the debate and survey conducted as part of ISA action plan. The Skit & Posters made by students further highlighted the advertisements and their role in shaping the ever changing norms of society,both nationally and globally. This project enhanced the team spirit, IT& communication skills and above all , reaffirmed the infallibility of group work. It had been a very encouraging, educative & exciting experience for the students as well as staff members involved.