SUMMER CAMP 2018 AT GHPS India Gate
A summer camp was organized at GHPS India Gate, from 21 May 2018 to 25 May 2018, as per the directions of Delhi Sikh Gurudwara Management Committee,. The purpose of the camp was to help students from classes III to VIII in utilizing their time constructively . After assembly students indulged in various activities like Gurbani recitation, kirtan recitation, turban tying, painting, correct punjabi pronunciation , basic knowledge of Gurumukhi script . The students also learnt Martial Arts in the form of Gatka. Students also learnt to play Tabla and Harmonium. Students as well as parents took keen interest in learning about Sikh Culture and values by visiting the ' Gurudwara Sahib' everyday which is in the school campus. Short films based on Sikh mythology were shown and enjoyed by the participants. The School Principal Ms D.K Dhingra, Vice Principal, H.M and the teachers on duty actively involved themselves in imparting knowledge to students and generating interest in Punjabi, Sikhism and Divinity.
Day 1( 21 May 2018)
In Gurbani Class in the Primary and middle segment, the students were shown a short film on Amrit Vela, its importance in our lives. Paath recitation of Japji Sahib was done. Sikh students were taught to tie a neat Turban which they will individually learn during the course of camp. They were taught to type in Punjabi. Kirtan class was also conducted to teach new learners. Punjabi language was taught to newly admitted students and their Parents as well . Concept of seva was observed. Students carried out seva in the school Gurdwara.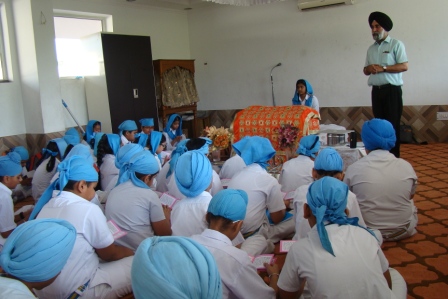 Day 2( 22 May 2018)
Children learning to type in Punjabi !!
Aspiring Mothers learning Punjabi !!
The enthusiasm in young students to learn to tie a perfect & neat Turban is unbeatable!!
Day 3( 23 May 2018)
Students receiving Training for Sikh Martial Arts - Gatka and Kirtan rendition, besides practicing Turban Tying!!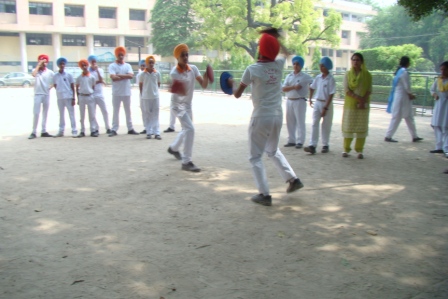 Day 4( 24 May 2018)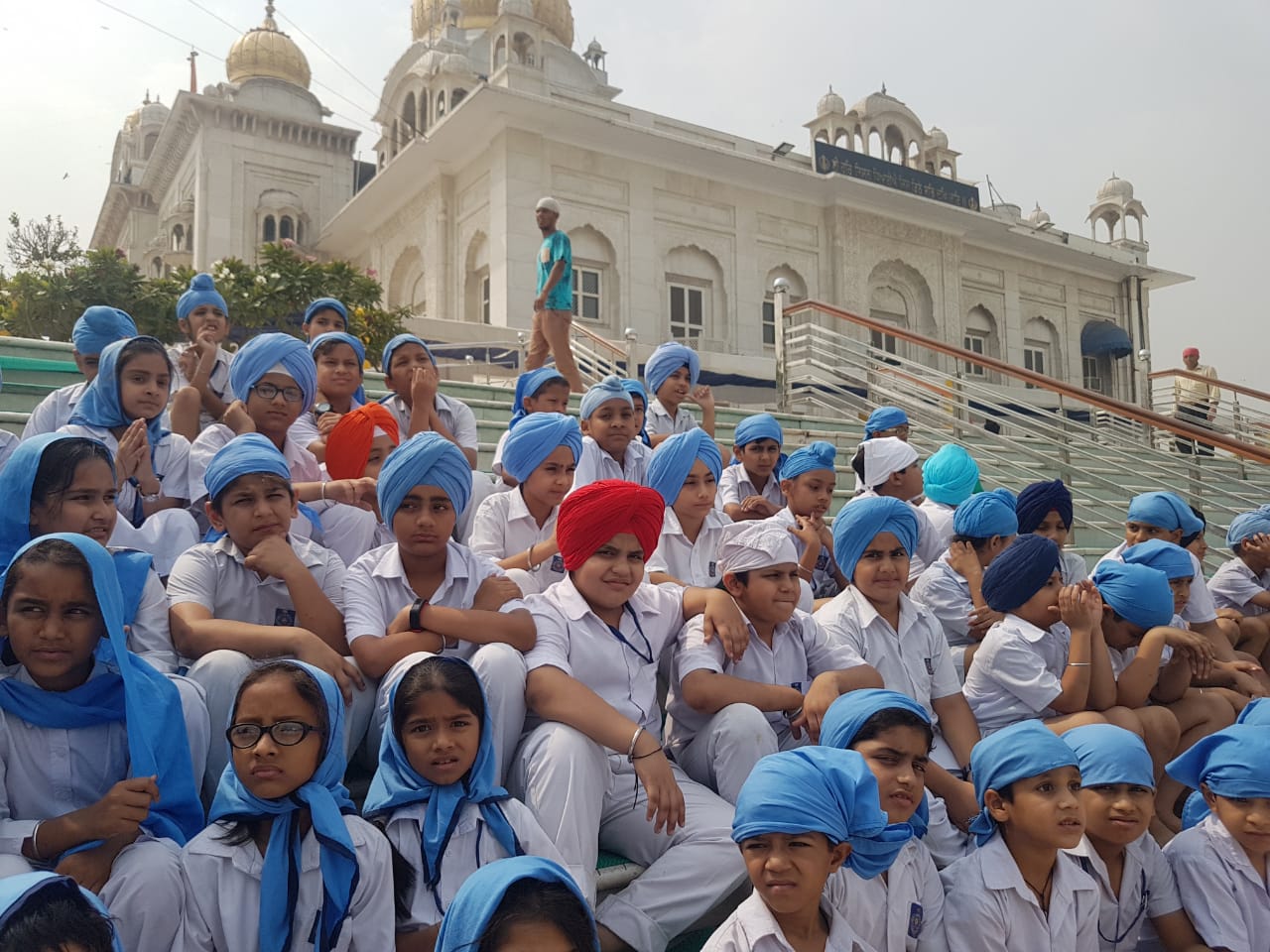 Day 5( 25 May 2018)