Gurmat and Summer Camp - 2019
DAY 1 (20 MAY 2019)
To commemorate 550th Prakash Gurpurab of Shri Guru Nanak Dev Ji, Gurmat and summer camp began in the school premises on the morning of May 20, 2019. 219 students reported for the camp. The camp started with recitation of the sacred Japji Sahib followed by a brisk session of yoga exercises. The students were then divided into their respective activities as per their choice i.e music, Punjabi learning, typing, turban tying. After a short recess, the students were again divided into the following activities- dance, giddha, bhangra, cooking, theatre (English /Hindi), first aid.
DAY 2 (21 MAY 2019)
After morning assembly, students were involved in various activities like Gurbani recitation, Kirtan recitation, turban tying , painting, correct Punjabi pronunciation ,basic knowledge of Gurmukhi script. Students also learnt martial arts in the form of gatka. Students were taught different asanas of yoga. Kirtan class was also conducted to teach the new learners. Students enjoyed making mouth watering sandwiches
DAY 3 (22 MAY 2019)
Activities undertaken in camp-Cooking, Yoga, Sports,Paath
DAY 4 (23 MAY 2019)
Students receiving Training in sikh martial Arts-Gatka, Kirtan rendition, Children Practicing Yoga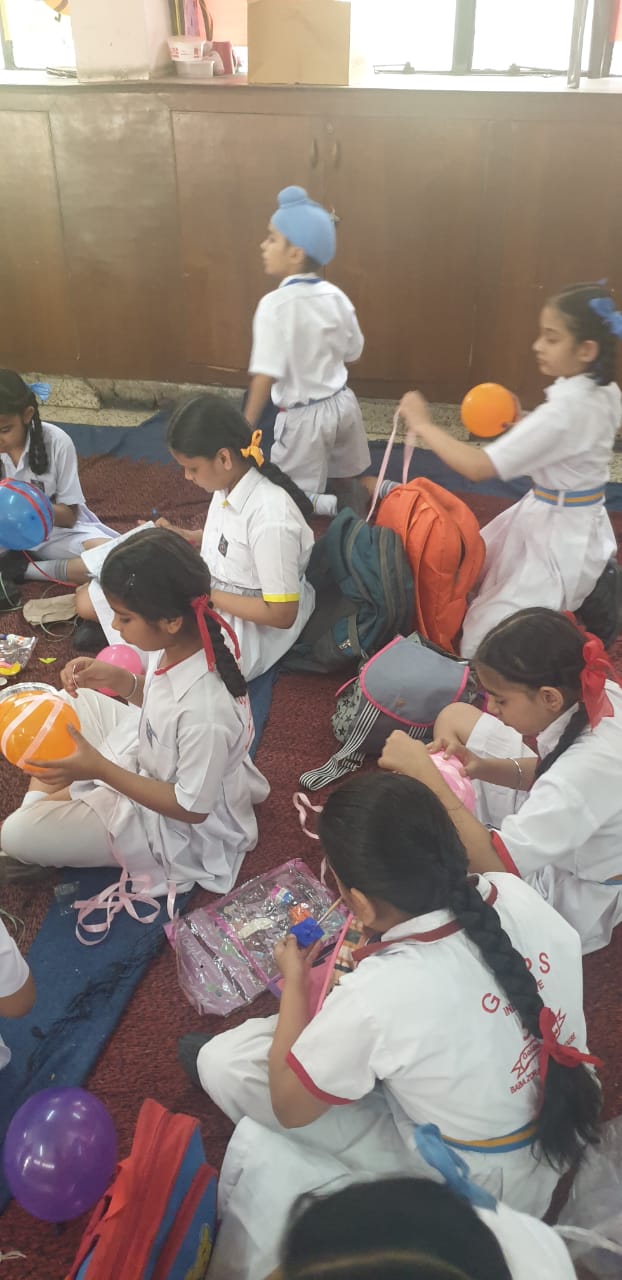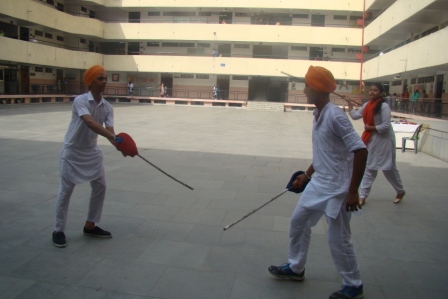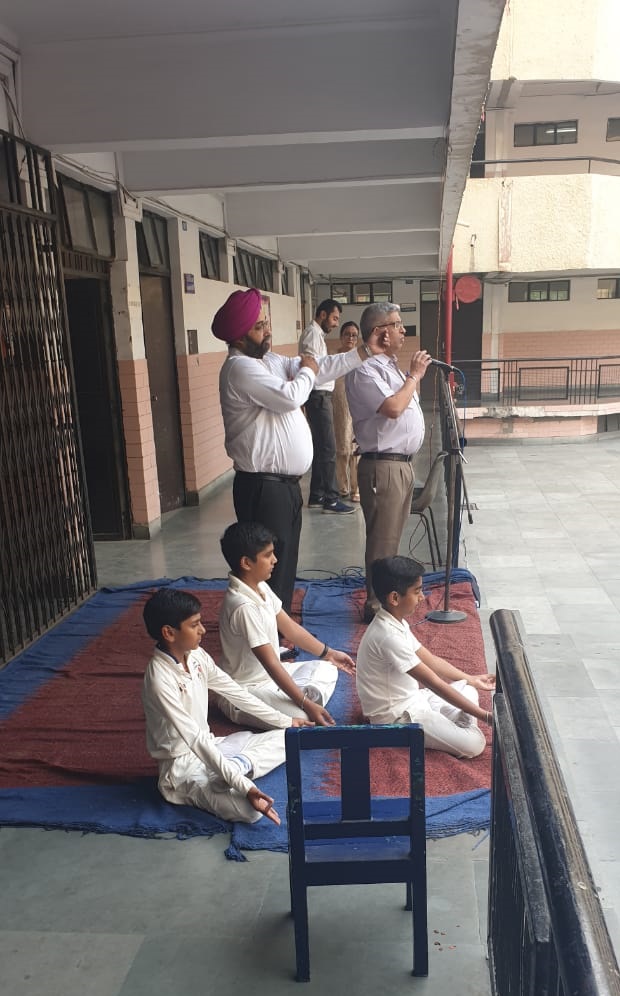 DAY 5 (24 MAY 2019)
Children learning to type in PUNJABI!! Enthusiasm in young students to learn Yoga and Meditation is unbeatable.
The Gurmat Camp was concluded on 24 May 2019. Apart from the stage presentation of various activities, chhabeel and langar was organised as a tribute to the Shahidi Diwas of Sri Guru Arjan Dev Ji as well as commemorating the 550th Prakash Gurpurab of Sri Guru Nanak Dev Ji.