A special Assembly was conducted to welcome the new Principal Ms Mandeep Kaur on 1st May 2019. While addressing the staff and students, she thanked everyone for the warm welcome and enriched the students by giving tips to secure higher percentage in examination.
Punjabi Lipi competition was held on 1st May 2019. Students from classes 6 to 10 participated in the competition. Aryan Kumar (7D) from Baba Zorawar Singh house won the first position and Srushti Thakur (7C) from Baba Fateh Singh house bagged second position. From senior segment, Baba Zorawar Singh house bagged first position and Baba fateh singh house who got second position
Students of Primary Segment enjoyed a workshop on Paper Craft conducted by Mr. Rajinder on 3rd May 2019 in School Lecture Hall. It was an interesting and creative session.
Inter-House Turban Tying Competition for classes 6 to 10 was held on 1st May 2019. First position was bagged by Baba Fateh Singh house and second position was won by Baba Ajit Singh house.
The Times of India organised screening of the movie Student of the Year- 2 for the students of classes 3rd to 10th on 13th, 14th and 15th May 2019 at the Delite cinema, Daryaganj. The teachers and students thoroughly enjoyed their Day out.
Best out of waste competition was organised on 15 May 2019 for classes IX-X. The winners are :Ist position: Riddhi Kataria (XC) from Baba Jujhar Singh house.2nd position :Pulkit Mathur (IXB) from Baba Ajit Singh house.
Poster making competition was organised in the Middle Segment on the topic Save environment on 15 May 2019. Ist position was bagged by Pari Rastogi( VIII D) from Baba Jujhar Singh house, Second position was shared by Brahmleen( VI) from Baba Fateh Singh house and Jasmeet Sharma (VI) from Baba Ajit Singh house.
Languages is the most powerful means of communication and an integral part of being human. The school has always tried to arouse creativity among its young learners through various scholastic and co-scholastic activities. In this regard on 18 May 2019, the school organised a language exhibition for three languages taught in the school- English, Punjabi and Hindi wherein students exhibited their creative skills in the form of creating beautiful magazines, book covers, newspapers, book marks and stories. The children were highly appreciated by the Principal Ms. Mandeep Kaur. The main attractions of the event were the live performances and English poems sung by the students.
DAY 1 (20 MAY 2019)
To commemorate 550th Prakash Gurpurab of Shri Guru Nanak Dev Ji, Gurmat and summer camp began in the school premises on the morning of May 20, 2019. 219 students reported for the camp. The camp started with recitation of the sacred Japji Sahib followed by a brisk session of yoga exercises. The students were then divided into their respective activities as per their choice i.e music, Punjabi learning, typing, turban tying. After a short recess, the students were again divided into the following activities- dance, giddha, bhangra, cooking, theatre (English /Hindi), first aid.
DAY 2 (21 MAY 2019)
After morning assembly, students were involved in various activities like Gurbani recitation, Kirtan recitation, turban tying , painting, correct Punjabi pronunciation ,basic knowledge of Gurmukhi script. Students also learnt martial arts in the form of gatka. Students were taught different asanas of yoga. Kirtan class was also conducted to teach the new learners. Students enjoyed making mouth watering sandwiches
DAY 3 (22 MAY 2019)
Activities undertaken in camp-Cooking, Yoga, Sports,Paath
DAY 4 (23 MAY 2019)
Students receiving Training in sikh martial Arts-Gatka, Kirtan rendition, Children Practicing Yoga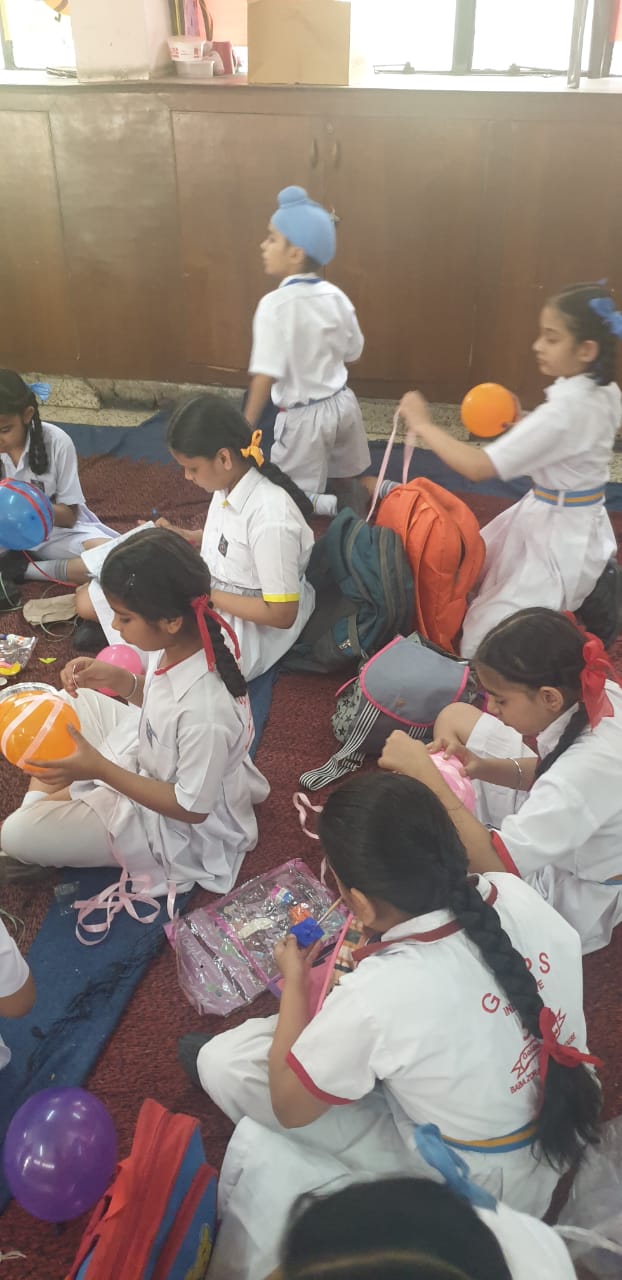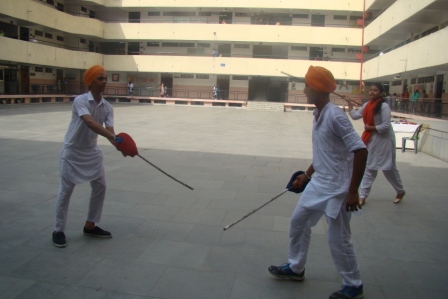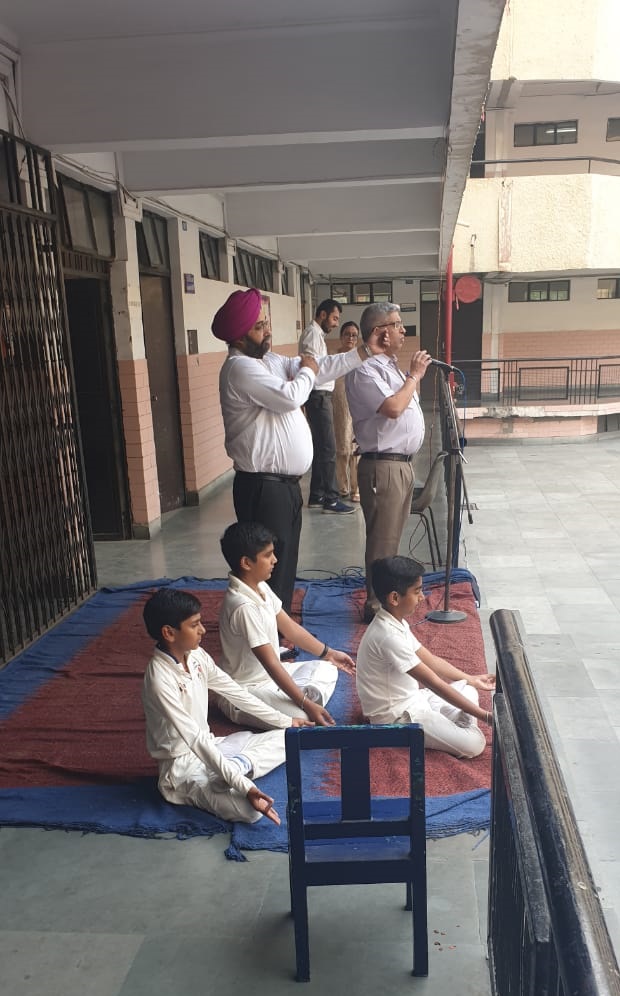 DAY 5 (24 MAY 2019)
Children learning to type in PUNJABI!! Enthusiasm in young students to learn Yoga and Meditation is unbeatable.