Inter House Patka Tying Competition for Junior Segment was organised on 2 May 2018 in the school premises.
Students of Pre-nursery celebrated Mothers Day on May 11 , 2018. They danced, sang rhymes and learnt to greet mothers.- click here to see video
The First Stage performance. Dedicated to 'My Mom'- click here to see video
A two day phonics Training for Primary and Middle School Teachers of GHPS Schools started on 14 May 2018 at GHPS, India Gate in association with Helga Todd Teachers' Education Foundation. The Resource Person, Mr. Ashish Martin Chauhan held an interactive session with the participants stressing on the ability to model and teach appropriate English pronunciation and enunciation.
Under the aegis of GHPS (New Delhi) Society, Inter GHPS Debate Competition was organized at GHPS Vasant Vihar on 16 May 2018. It was conducted with the aim to promote oratory skills and Critical thinking among the students. The pertinent topic for the same was: " Social Media is capturing Creative Brilliance of young minds".
11 teams from different branches of GHPS across Delhi participated in the competition. The winners were judged on the basis of their content, language , pronunciation & time management. It is a matter of great pride for our school as Ayush ( X-B) and Ansh (X-B) bagged 1 and II position respectively. School team won II position. Our School Principal Ms D.K. Dhingra lauded the efforts of our students for their brilliant performance.
Various exhibits of all three languages – Punjabi, Hindi and English were showcased in the P.T.M held on 19 May 2018 in the school premises. Students demonstrated their knowledge and interest through various charts, models and projects. Different live projects in all the three languages were also depicted in the exhibition. Parents took keen interest and gave a positive feedback.
A workshop on the " Importance of Aerobics in our lives " was conducted for the teachers by the instructor Mr. Alok Rishi on 21 May 2018. It was organized with an aim to promote physical fitness and prevent illness.
Camp Anubhav 2018
An adventure Camp was organized by the school at Bhowali,Nainital, in the lap of nature, from 22 May to 26 May 2018 for the students of Classes VII, VIII & IX in collaboration on with Rocksport. Under the supervision of school teachers and professional instructors from Rocksport, the students indulged in a gamut of activities like Scrambling, Knot making, Zip line, Repelling, Sambha, Tent Pitching, Rock Climbing, High Rope Course with hurdles etc with full zeal and enthusiasm. A seven kilometers trek to the roof top of a mountain set the adrenaline of the students rushing where they honed their culinary skill by making tea for the teachers. Students recorded their joyful and enriching experience in a journal. The camp also offered a bonfire with light music. Trekking allowed the students to explore the grandeur and depth of nature and get acquainted with variety of flora an fauna of the mountains. The camp culminated with much awaited activity Guerilla Warfare, Prize Distribution and Dance Performance. Student returned with a lot of cherished memories and good times in their hearts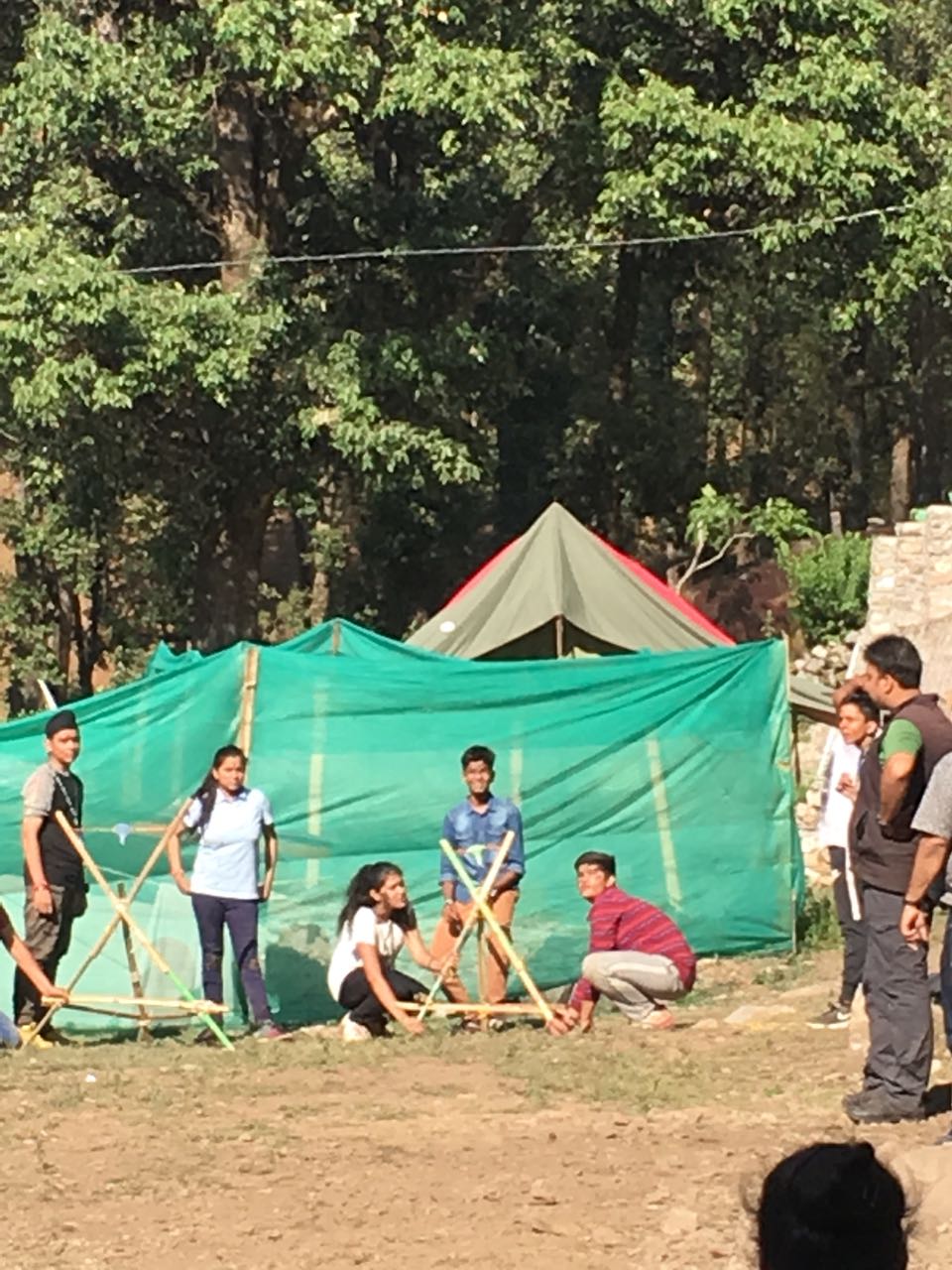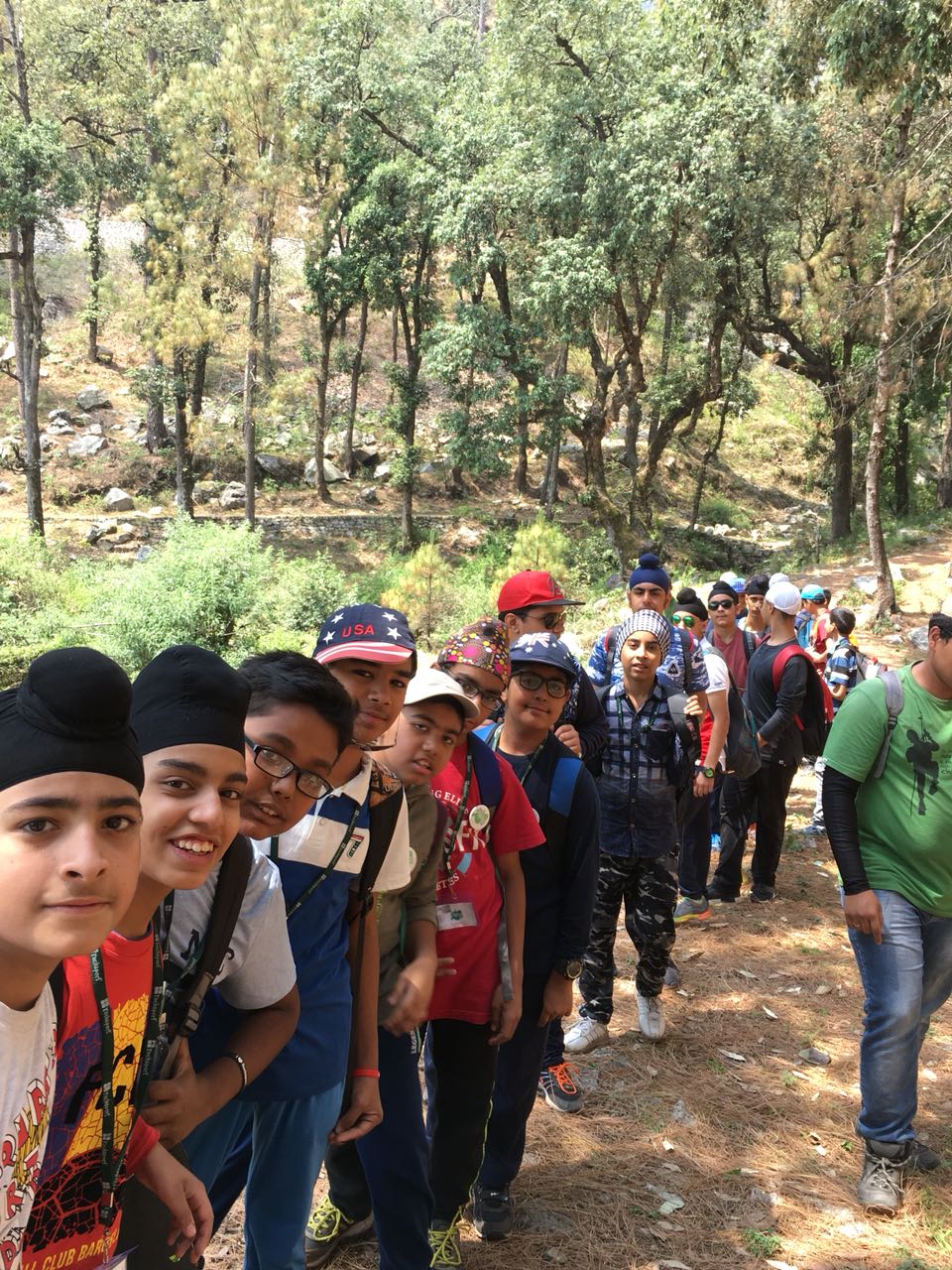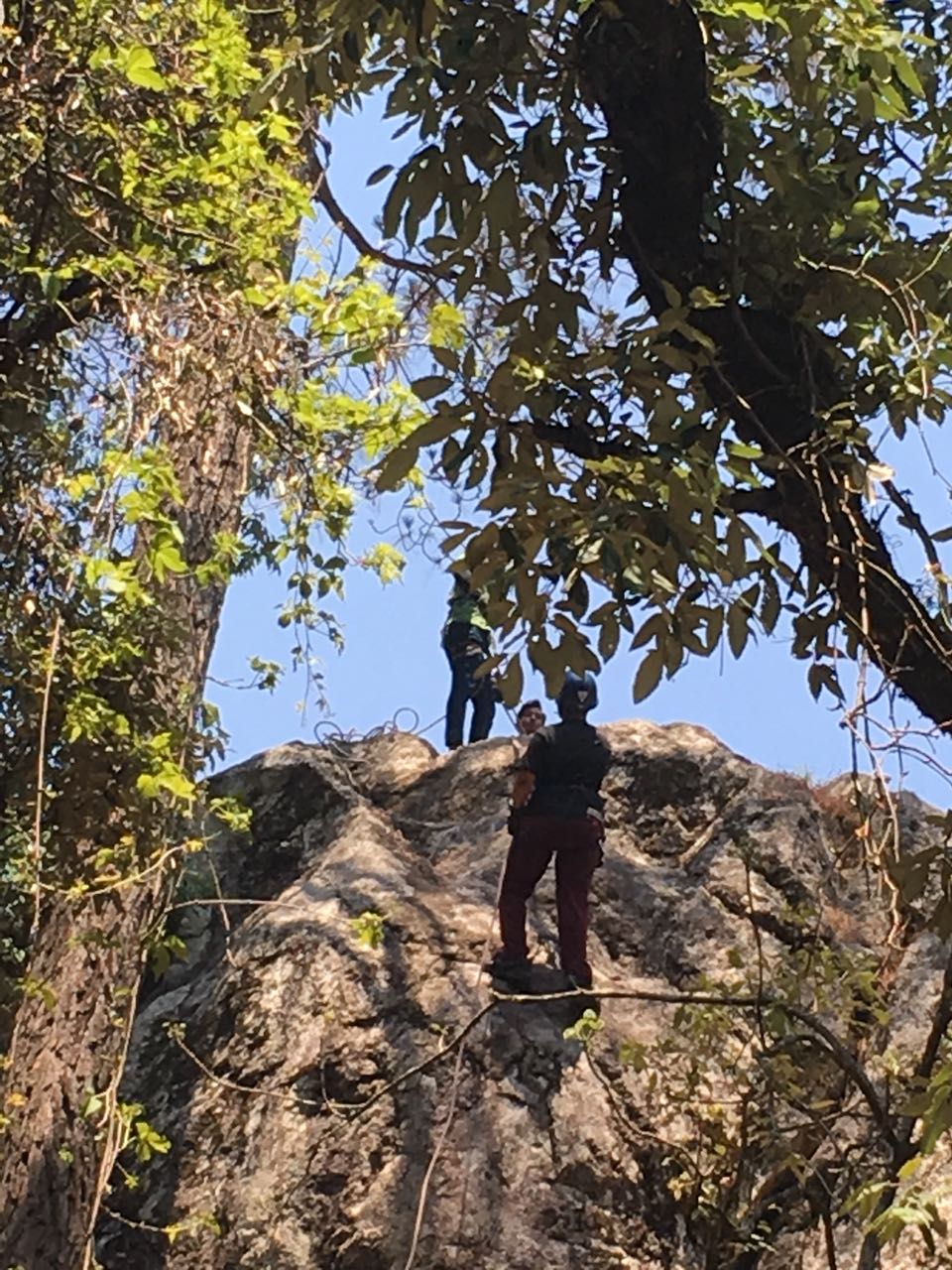 SUMMER CAMP 2018 AT GHPS India Gate
A summer camp was organized at GHPS India Gate, from 21 May 2018 to 25 May 2018, as per the directions of Delhi Sikh Gurudwara Management Committee,. The purpose of the camp was to help students from classes III to VIII in utilizing their time constructively . After assembly students indulged in various activities like Gurbani recitation, kirtan recitation, turban tying, painting, correct punjabi pronunciation , basic knowledge of Gurumukhi script . The students also learnt Martial Arts in the form of Gatka. Students also learnt to play Tabla and Harmonium. Students as well as parents took keen interest in learning about Sikh Culture and values by visiting the ' Gurudwara Sahib' everyday which is in the school campus. Short films based on Sikh mythology were shown and enjoyed by the participants. The School Principal Ms D.K Dhingra, Vice Principal, H.M and the teachers on duty actively involved themselves in imparting knowledge to students and generating interest in Punjabi, Sikhism and Divinity.
Day 1( 21 May 2018)
In Gurbani Class in the Primary and middle segment, the students were shown a short film on Amrit Vela, its importance in our lives. Paath recitation of Japji Sahib was done. Sikh students were taught to tie a neat Turban which they will individually learn during the course of camp. They were taught to type in Punjabi. Kirtan class was also conducted to teach new learners. Punjabi language was taught to newly admitted students and their Parents as well . Concept of seva was observed. Students carried out seva in the school Gurdwara.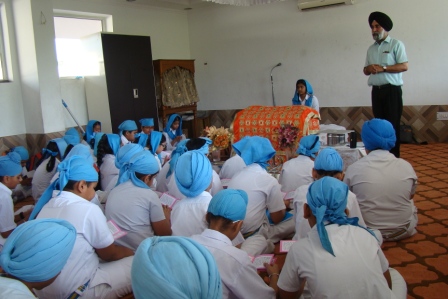 Day 2( 22 May 2018)
Children learning to type in Punjabi !!
Aspiring Mothers learning Punjabi !!
The enthusiasm in young students to learn to tie a perfect & neat Turban is unbeatable!!
Day 3( 23 May 2018)
Students receiving Training for Sikh Martial Arts - Gatka and Kirtan rendition, besides practicing Turban Tying!!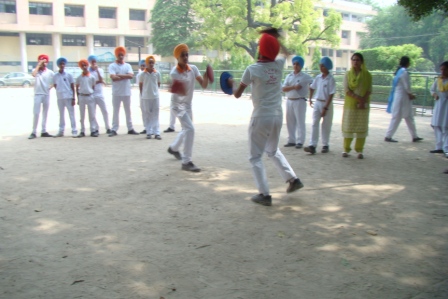 Day 4( 24 May 2018)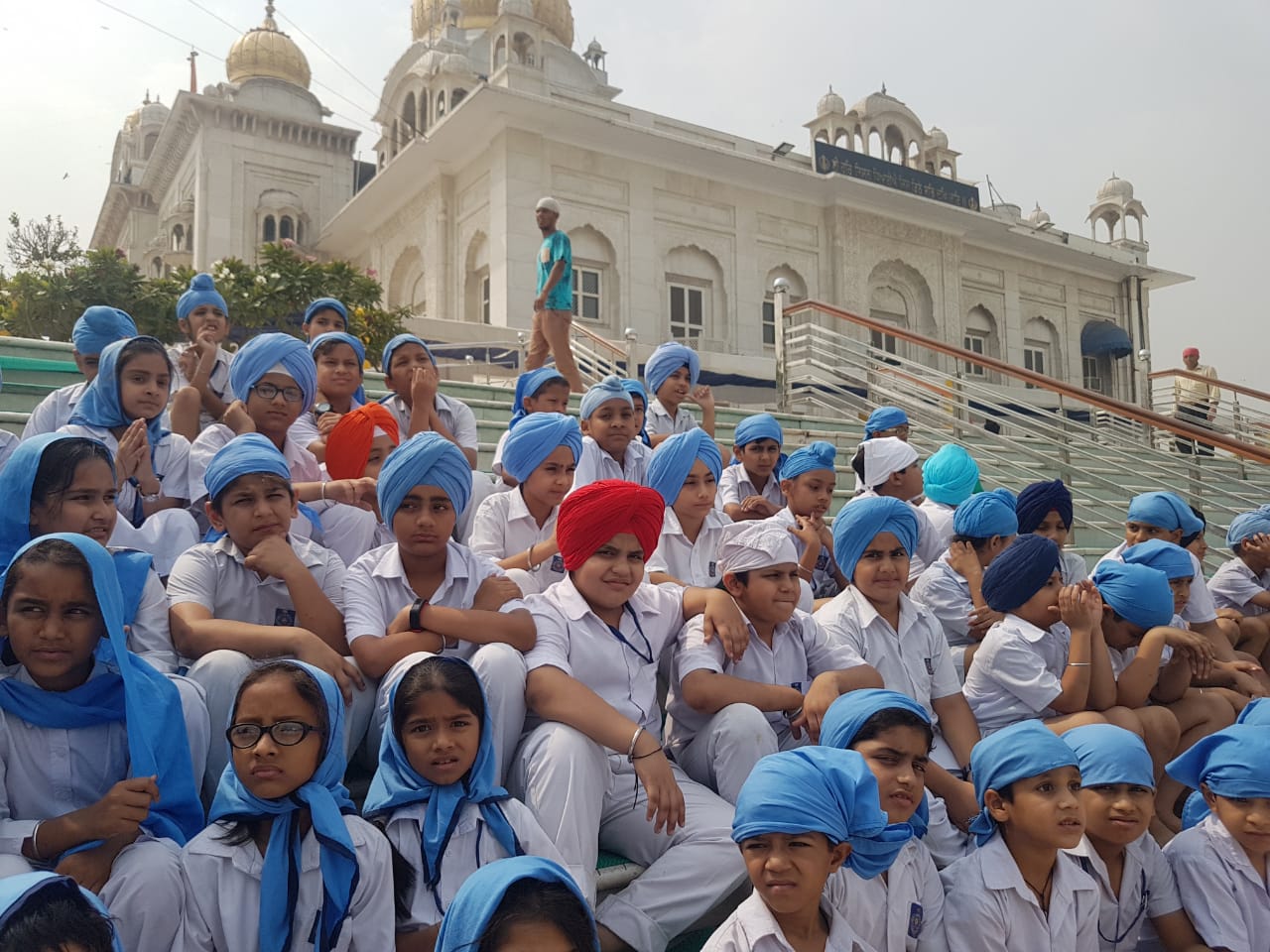 Day 5( 25 May 2018)
With a view to provide In-Service training to the teachers of the school, various workshops were conducted between 28 May to 30 May 2018 under the Resource Development Programme. These workshops aim at providing an opportunity to the teachers not only to grow in the various academic areas but also enhance their physical and emotional aspect

.
28 May 2018
A workshop on 'MS WORD' was conducted by Ms. Satbir Kaur with an aim to apprise the teachers of the various components of MS WORD-Windows, Saving of documents and insertion of images & shapes. It was followed by a workshop on 'Hindi Vyakran'. Ms. S.K Rattan emphasised on the effective methods of teaching vowels and consonants to the students of Pre-Primary classes. Speaking on 'Communication', Ms. Vandana Tandon(NIE) familiarized the teachers with important aspects of Communication – Body language, Voice tone of the teacher, use of encouraging remarks while teaching. Ms. Inderjeet Kaur Chaggar and Ms. Abhilasha clarified the difference between consonant sounds and vowel sounds. Use of correct pronunciation was also stressed upon citing various examples in a workshop on 'Phonetics'.
29 May 2018
A workshop on 'Teaching strategies for Science' was conducted by Ms. Varsha. She laid emphasis on 'learning by doing; the two ways of enquiry methods in Science, 5 Es – Engage, Explain, Explore, Elaborate and Evaluate. Discrepant event such as Springboards for learning were also explained. Speaking on 'Student-Teacher Psychology', Ms Jayshree Mehta from NIE sensitized the teachers on student-Teacher rapport for effective teaching. Interesting riddles were incorporated to enhance the lateral thinking of learners.
30 May 2018
An English workshop was conducted in the school on 30 May 2018 by Ms. Paramjeet Kaur Ahuja HOD(English) on 'Writing Skills' used in English language. The basic theme of the workshop was 'Sketchnoting technique' It was followed by a workshop on 'Inspiring Young Minds to overcome Maths Phobia' by Ms. Satinder Kaur, HOD (Maths) Innovative methods of teaching to overcome child's Phobia were discussed. The programme was culminated with a workshop on 'Amazing Facts of Social Science conducted by Mr Gurvinder Singh.
31 May 2018
A presentation was given by Ms. Sukhbir Kaur, PRT Music, on 'Sargam' on Thursday, 31 May 2018. The teachers enjoyed learning and repeating the sargam under the guidance of the teacher. Many teachers also made an attempt to sing songs on the allotted 'Sur and Raag'.
Bidding adieu to our primary teacher Mrs Harjit Kaur Ghai. We wish her a healthy and contented life.