Chief Minister, Arvind Kejriwal, on Tuesday 1st October 2019 encouraged school students to become Dengue Warriors and spread awareness about campaign run by the Delhi government to tackle the Vector Borne Disease in their neighbourhood via video conferencing and asked the students to spread awareness about the 10 minutes 10 weeks campaign in their locality.
An activity of making Stick Puppet was done by the students of Nursery on the occasion of Dussehra on 7 Oct 2019.
Students from classes 9A and 9B visited the National Police Museum on 10 Oct 2019. The museum depicted the history, artefacts, uniform and gear of Central and State Police Forces. The students were enlightened about the devotion and dedication of the police all over the country.
To commemorate 550th birth anniversary of Guru Nanak Dev ji, Dharam Prachar Committee of Delhi Sikh Gurudwara Managenment Committee launched an initiative in which students of classes 6, 7 and 8 were shown Sakhis of Guruji. The audio visuals were used to spread awareness about the principles and teaching of Guruji. The students learnt about the various messages given by Guru Nanak Dev ji to spread humanity, brotherhood and to remain away from superstitions and evils. The occasion was graced by the presence of the chairman of Dharam Prachar Committee, S. Joginder Pal Singh Goldy who enlightened the students about the teaching of Guruji and importance of spiritual education. Quiz was conducted after each session and prizes were given away to the winners. It was an enriching experience for all.
The school is hosting an Inter-GHPS Volleyball Tournament (Sr Boys under 19 category) from 16 October to 18 October 2019. The school Principal Ms. Mandeep Kaur, Vice Principal Ms H.K Walia , Physical Education teachers and all participants were present at the opening ceremony . The tournament was organised to encourage more and more student participation in sports and physical activities. The Principal addressed the gathering and emphasized on the importance of games and sports for physical development and declared the meet open. The final match was played between GHPS, Karol Bagh and GHPS, Vasant Vihar. The match was won by GHPS, Vasant Vihar and was awarded with gold medals and trophy. The first runner-up team GHPS, Karol Bagh was awarded with a trophy and silver medals
Children being the largest consumers of crackers, need to be educated about its harmful effects to their health and environment. Taking up this cause, Primary Segment of the school decided to organise an Anti-Cracker Campaign. They took it upon their shoulders to educate the students to celebrate Diwali with candles, sweets and non- polluting green crackers available in the market.
An Inter-House Rangoli Competition was held in the school on 23rd October 2019. First position and second position were bagged by Baba Jujhar Singh House and Baba Zorwar Singh House respectively.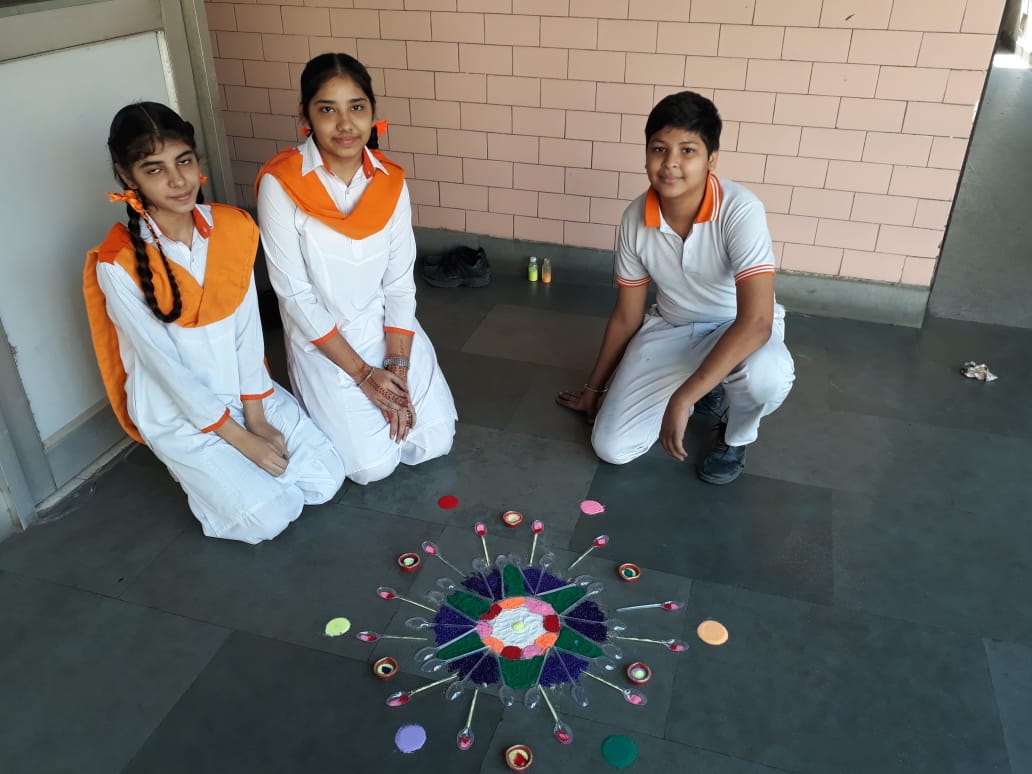 An Open Day Event was organised by National Institute of Plant Genome Research ,New Delhi on 23rd October 2019. 23 students from classes 11 and 12 accompanied by a science teacher, Ms. Bhavna Kapoor visited this place. They witnessed latest technology and new inventions in Plant Genome Project, confocal laser, scanning microscope, experimental activities on tissue culture and DNA extraction from living sources. Students enjoyed the visit and the plethora of exhibits left them spell bound. The trip was an enriching experience for them.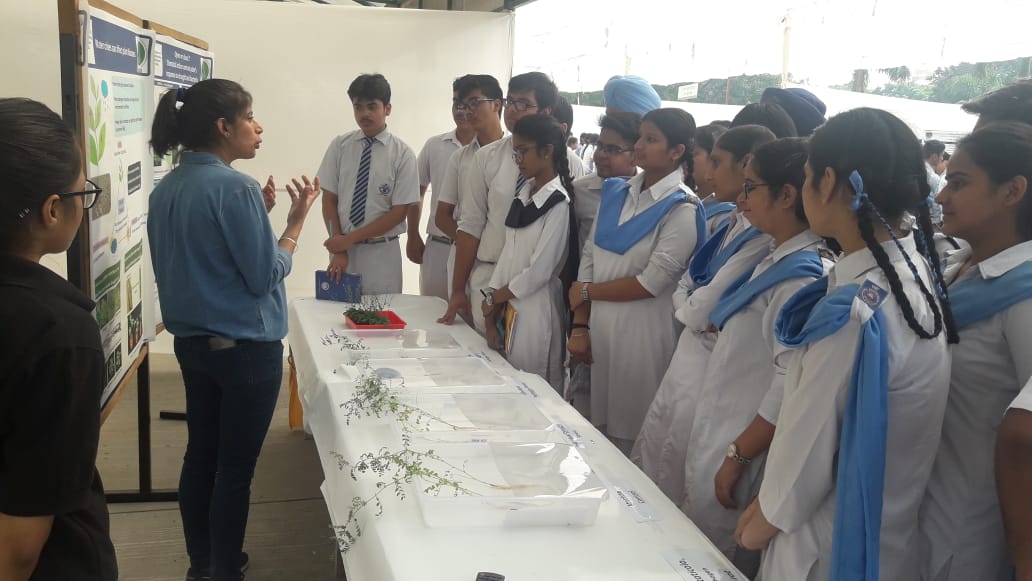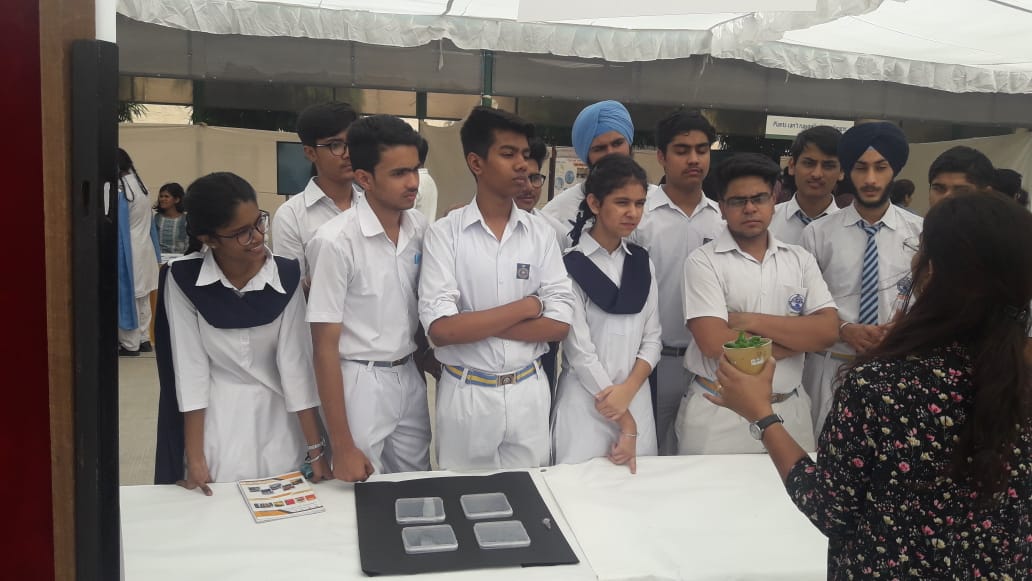 The school organized Rising Spirit HOL, A Collaborative Event on 24th Oct 2019 in the school premises. It was a day when we saw creativity exploding in every piece of Art, Sport and Academics. It was a wonderful opportunity to think out of the box. The competition gives the student a platform to display their vivid ideas and learn more by interacting with other students. Saraswati Bal Mandir Sr Sec School, Mehraulli, Govt Sarvodya Kanya Vidalaya, Aram Bagh Lane, NP Co-Ed sr sec School, Kidwai nagar and the host school GHPS India Gate, participated in a plethora of events. An interactive session on the topic "Fundamental Rights and Current Affairs" was conducted. It was a mind boggling discussion. Saraswati Bal Mandir Sr. Sec. School bagged 1st position. In Collage making completion on "Water Conservation", GHPS India Gate secured 1st position. In Rangoli and Slogan writing competition on the topic "Diwali" the artistic work of the students made every one spell bound. In inter school volley ball match GHPS India Gate won the 1st position. All these events enhanced awareness among students and developed harmony and healthy environment among the partner schools.