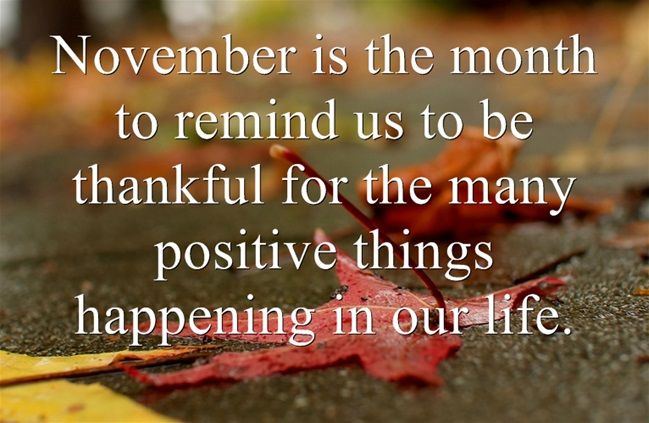 ---
The primary segment of GHPS India Gate was instrumental in spreading the message of green Diwali in the entire School. The little ones brought small plants and exchanged them with each other. They named the plants and advised their friends to nurture them lovingly. They also pledged not to burst crackers and make this Diwali pollution free Diwali. The students went around the school calling upon their friends to celebrate a green, safe and pollution free Diwali.
click here to see video
Anti- Cracker Campaign to control air and noise pollution was launched in the school by middle segment students. A skit promoting No use of Fire Crackers was performed in which ill- effects of fire crackers were depicted.
Children's day was celebrated on 14th November 2018, on the birth anniversary of Pt. Jawaharlal Nehru because of his endless love and affection for children. The school was decorated with balloons of all hues and colours. School Choir created Ambience and students presented speeches, poems and a skit on Environment. Teachers also presented a vibrant program by singing melodious songs and reciting poems. It was a nostalgic occasion for the students. Children of primary segment participated in various activities. From the glint of the eyes of primary students, dancing and singing non stop, one could tell that it was an occasion which would stay in their Minds for a long time to come. The School Principal Ms D.K. Dhingra greeted the teachers and the students on this occasion and exhorted them to follow the path of honesty and hard work shown by Pt. Jawaharlal Nehru.
Teachers presenting a vibrant program for Children - click here to see video
Children enjoying on children's day- click here to see video
The Central Government resolved to celebrate the Birth Anniversary of Maulana Abdul Kalam Azad, great freedom fighter and eminent educationist, as National Education Day on 11 November. To commemorate this day and make the endeavor a success, Guru Harkrishan Public School, India Gate organized Card Making and Slogan writing Competitions for Classes III to V on the importance of education. Students displayed their creativity and talent with a lot of dedication and enthusiasm.
An Exhibition of religious books and pictures was organised at Gurudwara Bangla Sahib from 17th November to 26 November 2018. The school students witnessed the exhibition.
An Inter - GHPS Basketball tournament 2018 has been organised under the Aegis of DSGMC from 20th November to 21st November 2018 at GHPS India Gate. Ten Teams from different branches of GHPS participated in it. The occasion was graced by the presence of President DSGMC, S. Manjit Singh GK and the school principal MS. D.K. Dhingra who declared the meet open.
First position was bagged by GHPS, India Gate and second position was secured by GHPS, Vasant Vihar.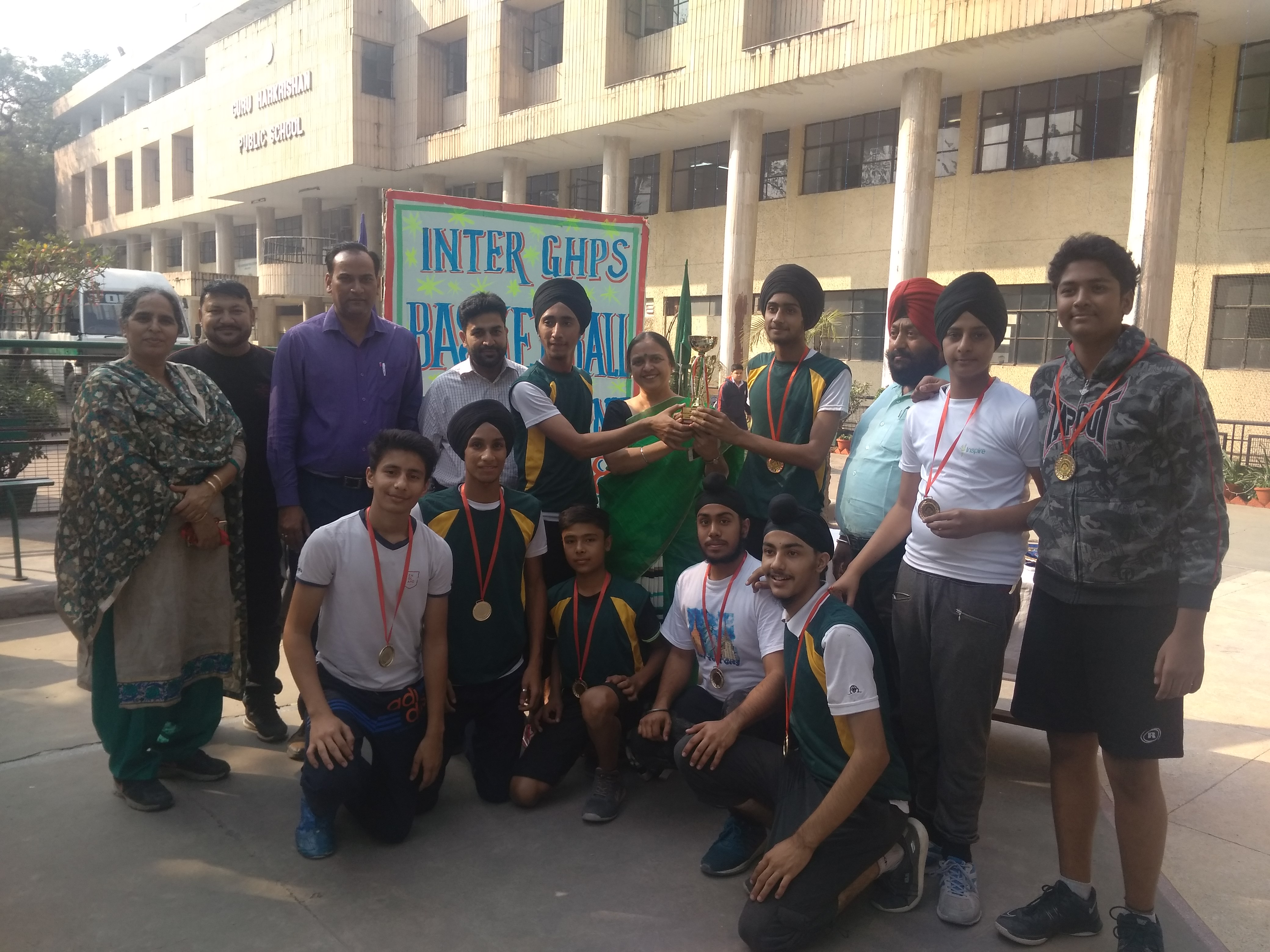 An impressive Nagar Kirtan, under the aegis of the Delhi Sikh Gurudwara Management Committee, was organized to mark the 550th birth anniversary of the first Guru of Sikhs, Shri Guru Nanak Dev Ji on Friday ,22 November 2018 . The students carried self made placards on the teachings of Guru Nanak Dev Ji, in the Nagar Kirtan . A signature campaign, appealing the respect for women, was carried out by the students of the school which was signed by thousands of spectators.. A huge flex suggesting alternative methods of 'Caring for Mother Earth' by planting trees, using Solar Energy and Saving Water _ was the center of attraction and drew accolades from the spectators.
Prakash utsav of the first Guru, Guru Nanak Dev ji was celebrated on November 23, 2018 with great zeal and religious fervour. The school building and the entire premises were decorated with flowers, colourful lights, candles and diyas. The programme commenced with the recital of Rehraas Sahib paath followed by Shabad Kirtan in which students participated enthusiastically praising the lord's teachings. The entire school resonated with the sound of hymns. Sakhis and speeches delivered by students gave an insight into guru's life- on the epilogues uttered by Guru Nanak Dev ji - So Kyo Manda Aakhiye Jit Jamme Rajan and Pawan Guru Pani Pita Maata Dharat Mahat. The school Principal, Ms. D.K. Dhingra, extended her heartfelt wishes on this pious occasion and expressed her views on 'Universal brotherhood, Respect women, Care of mother earth' - the teachings of Guru Sahib ji.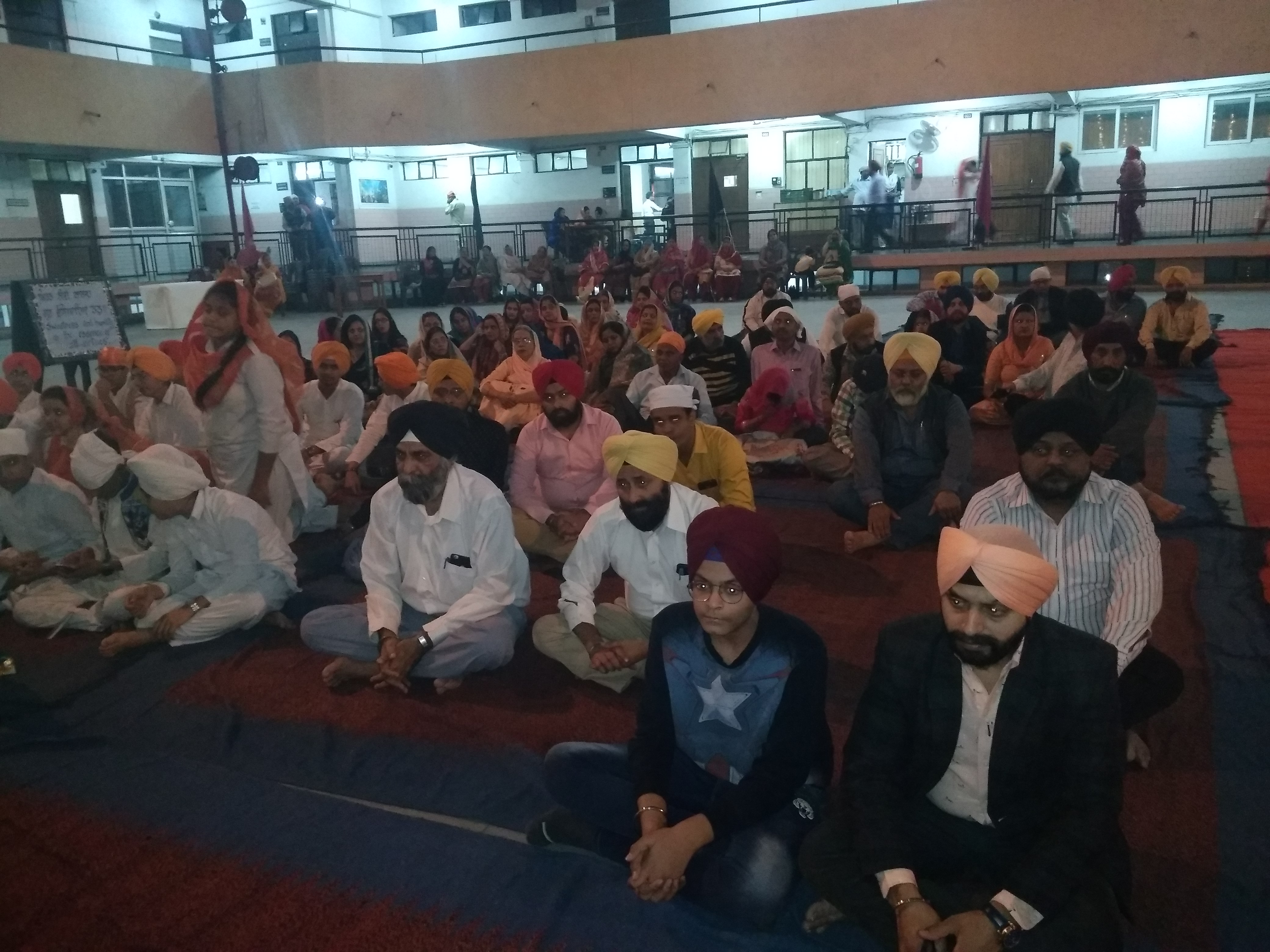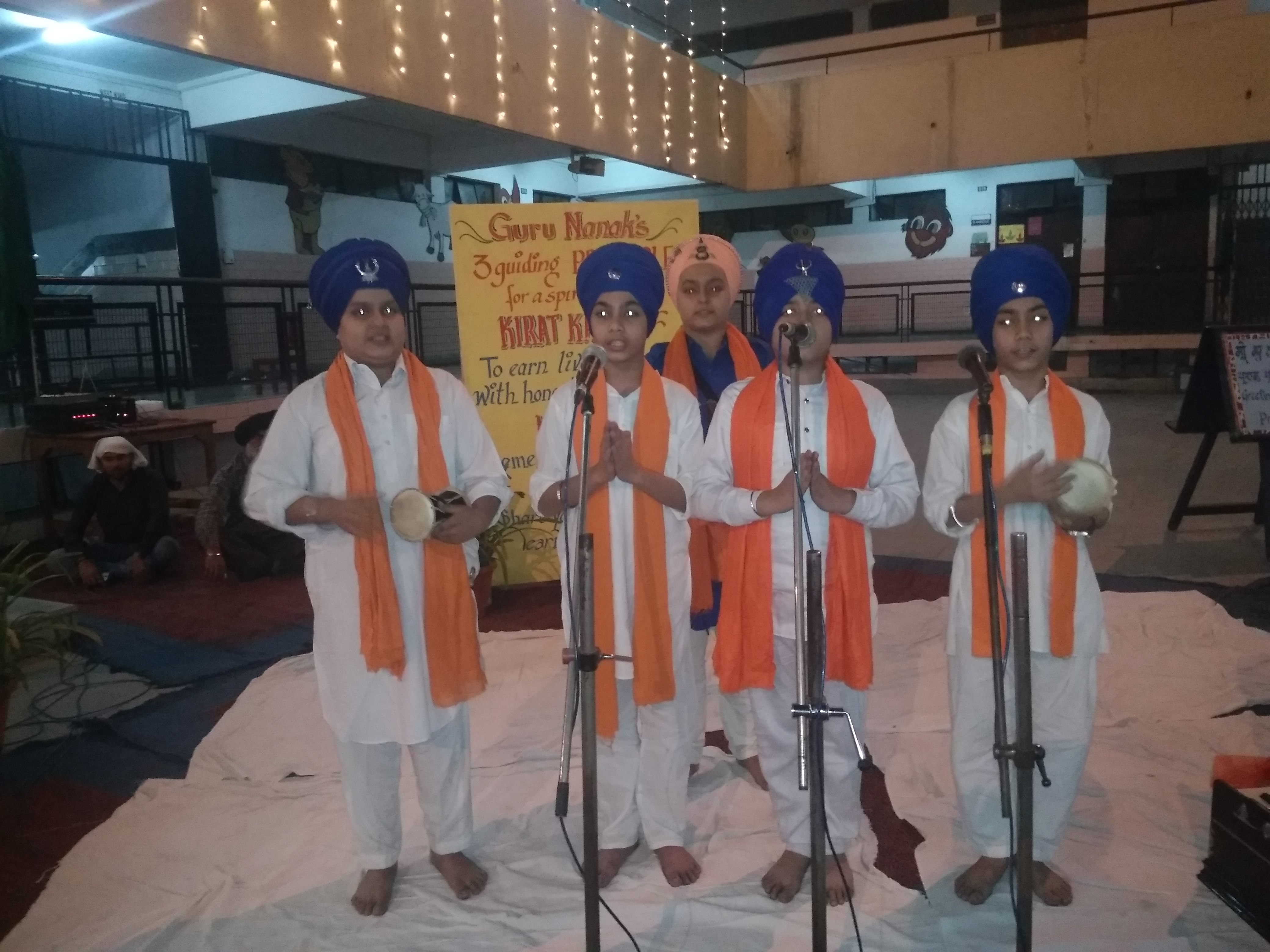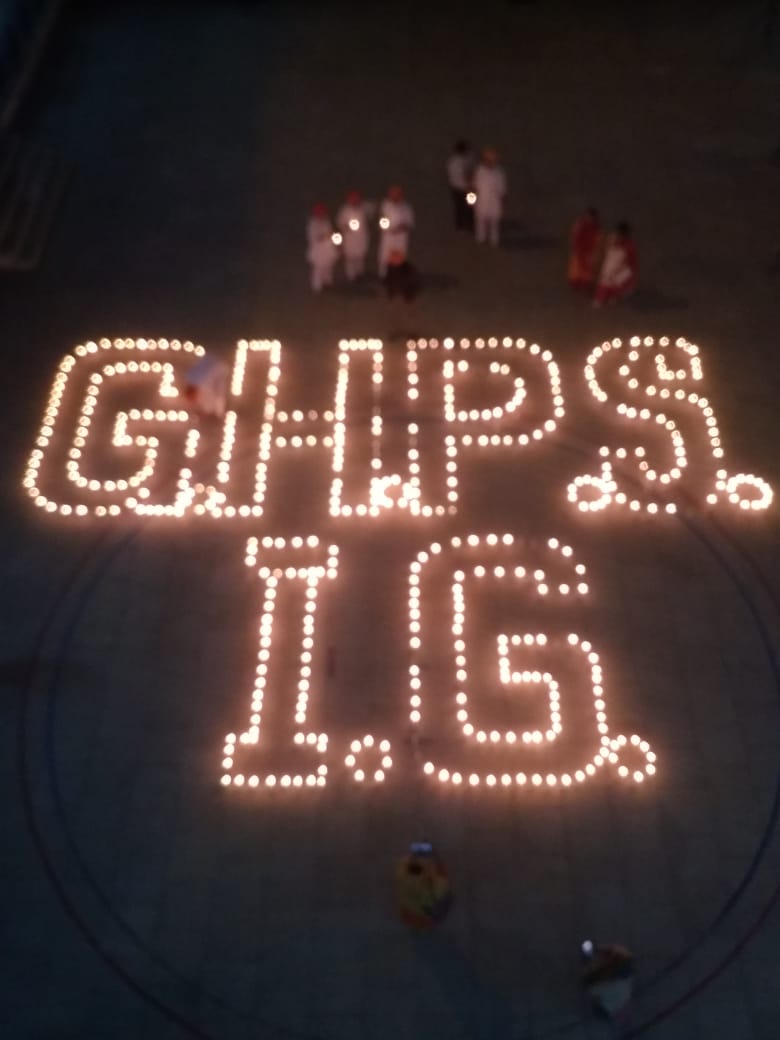 A special morning assembly was conducted on 28 November 2018 to sensitise all the students of the school against Defacing and harming public property such as school buildings, historical monuments, Delhi metro rail, flyovers, roads etc and take all measures for its prevention. The children pledged to spread awareness and take appropriate action. This was followed by a talk on Disaster Management instructing students how to save themselves from earthquake.
We celebrated National Integration Week (Quami Ekta Week) from 19th to 25th November 2018. Various activities were organized to reinforce the spirit of communal harmony and National Integration. Students of Classes VI to VIII expressed their ideas and opinions on Secularism, Communalism and Non-Violence through a skit. The concept of 'Unity in Diversity' was highlighted through a presentation on 'Freedom Movement against the British Rule' to mark the Cultural Unity Day. Women's Day was celebrated and role of various women in Indian Society and their role in development of Nation was emphasized. Contribution of selected women from different fields of Art, Politics, Sports, Movies and Administrative services was highlighted. Their role in women empowerment and influence on society was beautifully depicted by the students of classes VI-VII. Environment conservation Day was observed in school by students of Class XI by showcasing innovative ideas that can help to create a better environment. 'Diamonds from Sky' and 'Hydrogen Fuel' were noteworthy presentations and students were also sensitized regarding degradation of environment.
As per the directions of the Directorate of Education, Delhi, Mock Drill on DM was conducted in the school premises on 29 November 2018. The children were given experience to evacuate the school premises in case of emergency (like Earthquake) with in a very short span of time in a well-planned manner. Accordingly the mock drill started with a first siron, thereafter the children went under the class room tables. On the second siron children evacuated the school premises and gathered in the designated areas on the ground floor. During the mock drill care was taken that all exit routes were kept clear of any obstacles and proper signage with appropriate arrow marks like exit, entry, emergency exit, assembly point were displayed in the evacuation plan. The teachers and office staff also came out with the students and head count was conducted. The building was evacuated in the shortest reasonable time. The mock drill was successful.